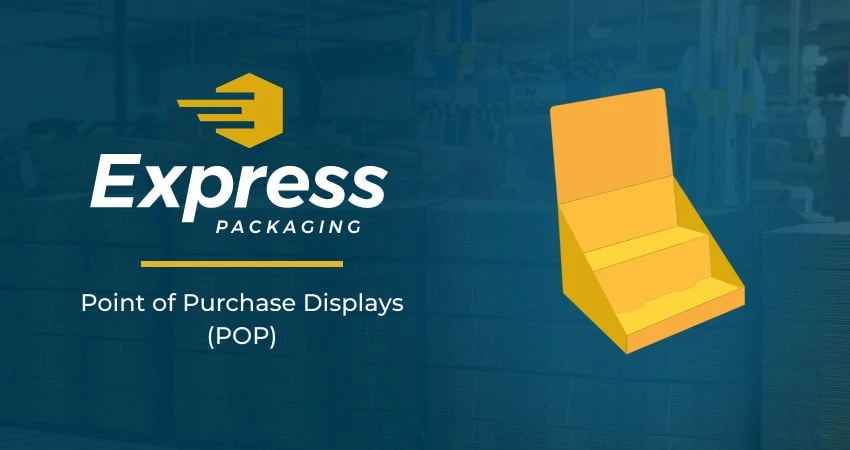 Ideally, you want your product's packaging to also serve as marketing material and a way to enhance your brand awareness. A point of purchase, or POP display, is able to accomplish just that — perhaps better than any other type of custom box. POP boxes are typically used to promote certain types of products, and they're especially popular in retail environments near checkout counters or other highly trafficked store spots. Here's a look at what makes POP displays such an effective type of box:
They're Versatile
POP displays don't have to be elaborate in order to make an impression. In fact, they can be as simple as a standard box in some cases. In other cases, POP displays can become a "store within a store," and actually house the product that they are calling attention to within the box so consumers can more easily browse and make selections on the spot. POP displays are versatile, and the ability to customize them ensures one can be created for any type of use.
They're Attention-Grabbing
The main purpose of a POP box is to draw attention to a product or promotion, ideally increasing sales of said item. And seeing how boxes provide much more space for graphics, directions and other information to be printed on, they're able to attract consumer attention better than many other types of packaging. Keep in mind that consumers today are looking for more personalized shopping experiences. POP displays can help retailers achieve that.
They're Portable
POP displays are also portable and easy to move into other areas of the store. This makes them great for seasonal items or products that you just want to move to another location in time.
They're Affordable
While POP displays may also be made from wood, vinyl, metal or plastic, a custom box display remains the most cost-efficient option. When you consider the potential increase in sales associated with a POP display, the return on investment can be a significant one.
They're Durable
POP box displays aren't just versatile, but durable as well. So in addition to holding up well during moves throughout a retail location, they'll also hold up well to consumer activity and continue to look good and serve an important purpose for many weeks.
They're Sustainable
Boxes are 100% recyclable, so when the POP display reaches the end of its use, it can easily be recycled if it cannot be reused. These types of box POP displays can help retailers meet any sustainability goals that they have established. 
Contact Express Packaging for More Information
For more information about the benefits of POP displays to and to learn about the custom box options that we provide, contact Express Packaging today. We're standing by and ready to help with your POP display and custom box needs.