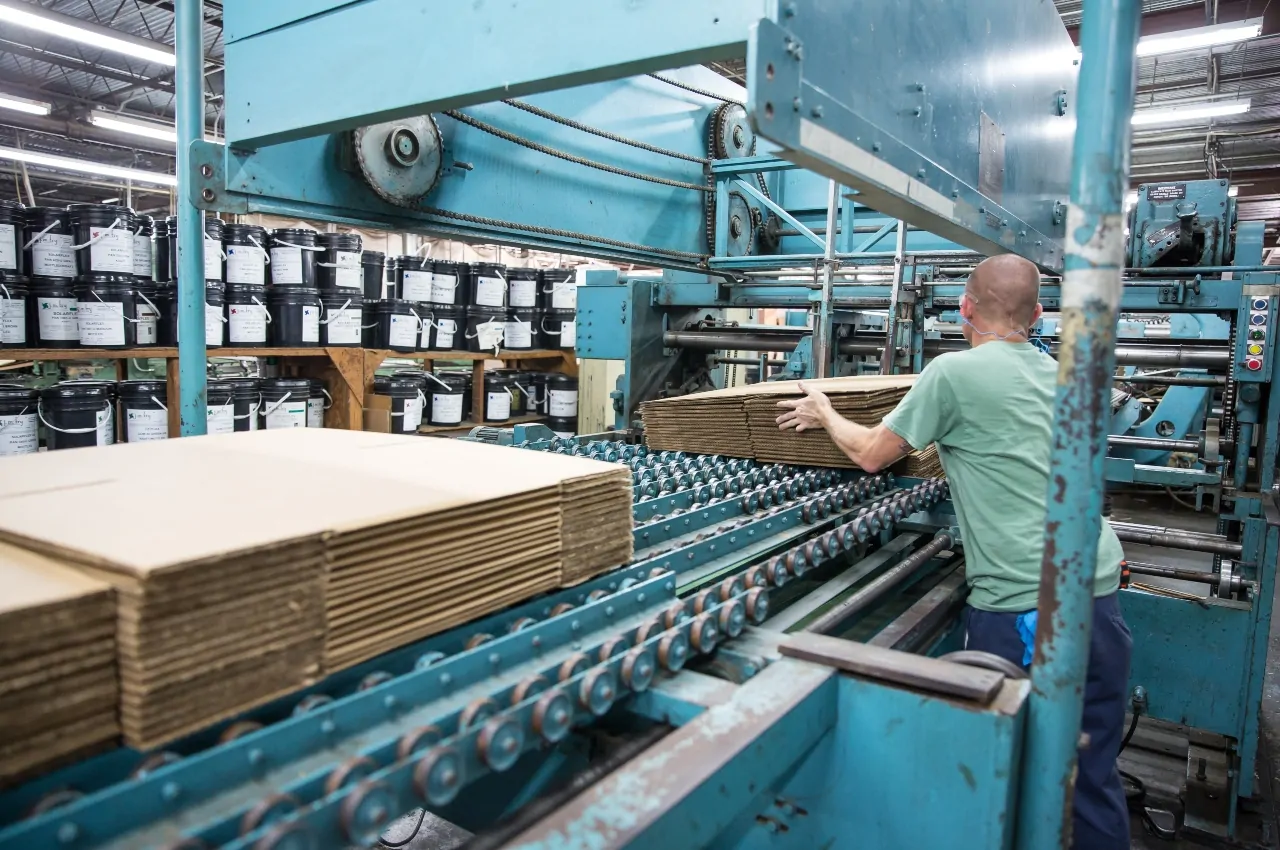 Have you ever been tasked with moving an office or shipping a number of items at one time? Think about the packing, then stacking boxes, then the final move. Things can get hectic very quickly. In the midst of everything, you're having issues with finding boxes to meet your needs. The solution? Corrugated cardboard.
What is corrugated cardboard?
Corrugated cardboard is one of the most popular solutions for packaging and shipping. These boxes are customizable, provide stable cushion, are cost-effective, and keep moisture away from the products being housed. Due to their design structure, they are easy to construct and don't require hard labor or expensive tools.
In comparison to other types of shipping and storage options, corrugated cardboard is high on the list. Here are additional reasons why:
Lightweight

—Corrugated boxes and containers are lightweight and easy to maneuver. This makes it a preferred option for shipping and carrying from one destination to another.
Environmentally friendly

—Most corrugated boxes are made with recyclable material to be reused and reshaped for additional recycling. Additionally, the materials used in the manufacturing of these items are organic and free of harmful chemicals.
Safety corners

—Corrugated boxes do not have sharp edges which can cause harm in moving and transport. This makes it easier for stacking.
Strength

—Corrugated boxes are strong and sturdy, able to withstand continuous movement and transport. They are known for the ability to remain durable while providing a large amount of protective cushion for the items being placed inside.
Flexibility

—One of the best things about corrugated materials is its ability to adapt to different sizes and shapes. Packaging designers create unique marketing items for businesses that will help enhance their brand. You will find corrugated material being used for the smallest handheld boxes to larger displays filled with color.
Custom labeling

—Corrugated boxes are great for customized dimensions, but they are also used for labels and branding. They can be printed with smooth surfaces, with a variety of colors and labels.
These are just a few reasons why corrugated cardboard is an option that is almost impossible to ignore. While there are other solutions, this is one of the most cost-effective. When searching for the best solution that also meets customized needs, corrugated cardboard may be your best choice.
The team at Express Packaging is dedicated to providing top-notch service in helping you acquire the boxes you need. For more information, contact the team today!