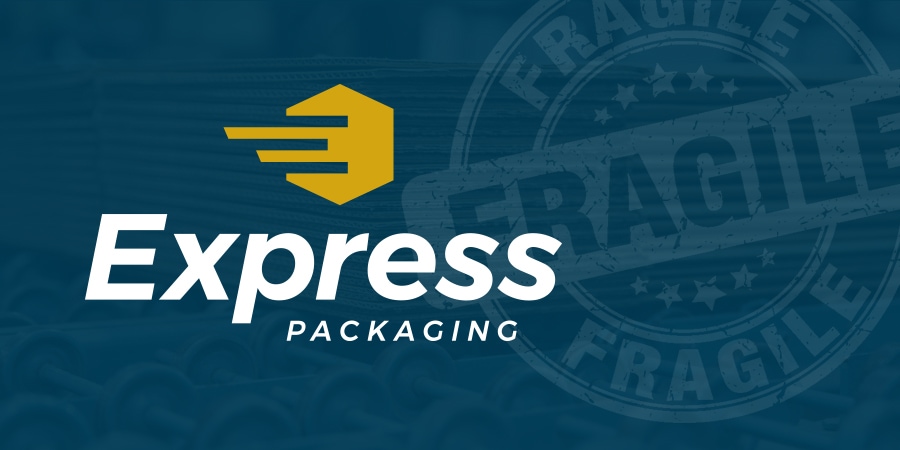 Everyone who regularly ships fragile materials spends time worrying about whether or not their products will make it to the destination unscathed. The following tips for dealing with fragile contents will allow you to ship your goods worry-free, whether it's around the block or the world.
Use the proper type of box
The type of box you use for packaging will be the most important factor when it comes to getting your fragile products shipped successfully. If you start with a low-quality cardboard box, it doesn't really matter what other precautions you take to keep your products safe. The box itself is going to need to withstand most of the wear and tear that occurs during the loading and shipping process.
When you are shipping fragile materials, you want to send them in boxes that are made from heavy-duty corrugated cardboard. Also, look for double or triple corrugated walls if at all possible. Corrugated cardboard is typically more resistant to pressure than traditional cardboard, and as a bonus is usually constructed out of eco-friendly recycled materials.
Include packing materials for cushioning and space management
Packing materials that cushion and absorb shock are an important part of safeguarding products during shipping. It's always a good idea to use these materials when shipping fragile products, but choosing the right material can be difficult.  Here are some quick tips for packing materials:
Styrofoam
ideal for padding large boxes with thin construction (cardboard) or providing an extra layer of protection for heavy items like computer monitors or flat-screen televisions.
Packing Peanuts
Usually made out of foam, packing peanuts' small nugget-type shape make them a great filler material when you're left with pockets of empty space in a larger box.
Bubble Wrap
Can add an extra layer of cushioning and padding around items that are at a higher risk of breaking or getting damaged during a move. To increase the protection of bubble wrap we recommend pre-wrapping some of your items before wrapping them in paper or Styrofoam.
Prominently display "fragile" labels
You may not think that adding a label that says "fragile" will do much to protect your merchandise. After all, shouldn't package handlers treat all packages with care? However, placing these labels where they can easily be seen is a precautionary reminder, and it lets handlers know that they should handle your package with care.
Make use of box partitions
Box partitions are a great option when you are shipping multiple fragile pieces, especially glass items like wine bottles. They essentially work to create smaller compartments inside the shipping box, so that there is less chance of contact between breakable items. Make sure you once again choose partitions that are made of high-quality corrugated cardboard whenever possible.
Add design elements that emphasize the importance of the package
The box itself and the designs included on it make the first impression for both the package handlers and your customers. Including company logos or other design elements can help emphasize the importance of the package and hint at the fragility of the contents. When handlers and buyers see a logo that suggests something fragile is in the box, they will know instantly the extra care needs to be taken. Custom-design boxes are affordable, and they also allow you to extend your brand presence onto the packaging itself.
The packaging and the state of the product after shipping are the first things your customers will notice when they receive an order, so you can't leave anything to chance. Protect your fragile materials and impress your buyers by shipping in high-quality materials from Express Packaging. We specialize in manufacturing a full range of custom boxes in a variety of sizes, so contact one of our team members today to request a quote.