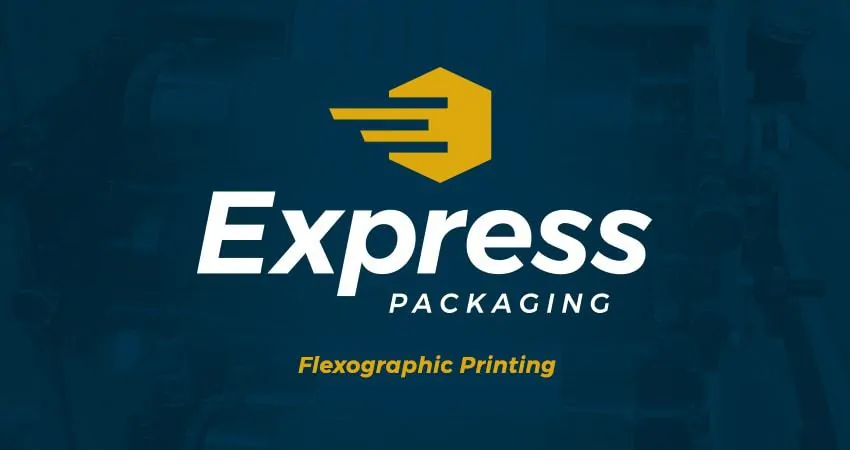 While cutting-edge digital technology has changed the way we do business in every conceivable way, sometimes tried and true is better.
One great example is flexographic printing. A descendant of the same letterpress printing technology we've used for hundreds of years, flexography is still the first choice over digital printing for large-scale runs of wrappers, cartons, fabric, (and yes) corrugated cardboard boxes.
What Is Flexographic Printing?
As the name implies, flexography utilizes flexible printing plates. The plates, often laser engraved with the negative of the image it will be imprinting, are wrapped around rotating drums. Thanks to these drums, the incorporation of fast-drying inks, as well as (in many cases) the use of heat to quickly set the ink, large sheets of corrugated cardboard can be fed through the press at a very high rate of speed. Once through the printer, cutting, folding, and other processes can be performed "in line."
What Are the Advantages of Flexographic Printing?
For high volume orders of custom printed corrugated boxes, flexographic printing can't be beaten. Here are some examples:
Speed – As mentioned earlier, the spinning drums and quick-drying ink allow hundreds of boxes to be printed in a very short period of time. And since cutting and folding can be performed in-line, the entire manufacturing process can be completed in a single pass, making it extremely efficient.

Cost – As they say, time is money. Once a flexographic print job is set up and running, it delivers a very high output for very limited human effort. Consumables, such as ink, are also low in cost.

Reliability – Flexographic printers are typically low maintenance and inexpensive to purchase and operate. Because of this, the savings in printing costs can be passed on to the customer.

Durability – While there is a cost associated with the creation of printing plates, once they are created, they often deliver millions of impressions before wearing out.

Professional Appearance – None of the above matters unless the finished product looks great. Flexographic direct print is known for delivering truly eye-popping results. One area where flexographic printing really shines is large areas of a solid color or pattern.
Express Packaging is Your Go-To for Premium Custom Printed Boxes
Express Packaging specializes in samples and prototypes, structural design services, and of course top quality 2 color flexographic direct print. If more than two colors are needed, full-color lithographic labels are also a great option. No matter which you choose, our team at Express Packaging delivers fast, friendly, and reliable service, as well a competitive pricing. Give us a call and let us prove we're the best!