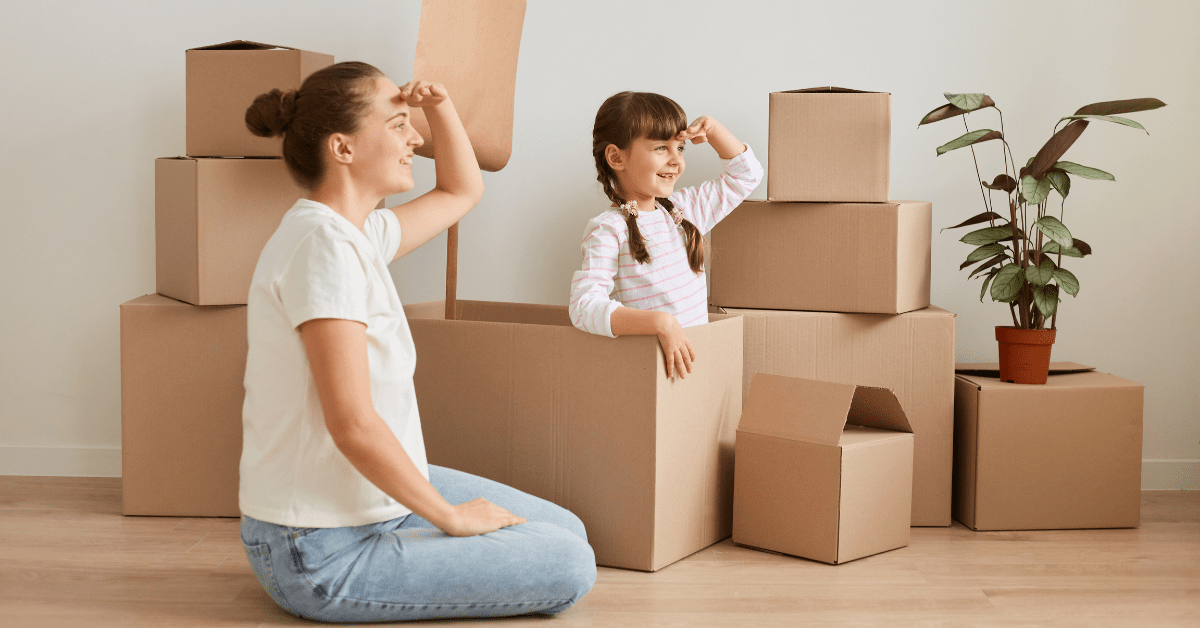 Did you know cardboard and paper make up about 40% of total waste output? With over 90% of packages shipped in the United States made up of some form of cardboard, it's now more important than ever to get creative with the ways you can repurpose your corrugated boxes. 
Creatively Reuse Your Cardboard
There are many ways you can reuse and repurpose your cardboard boxes, you may just have to think a little bit outside the box, first. Cardboard and corrugated boxes can drastically improve the conditions of your at-home garden. Cardboard improves soil acting just as a tree would to help to release carbon dioxide into the ground. It also helps kill unwanted weeds and provides a barrier to earthworms. Just place them over the top of unwanted growth. 
If gardening is not your hobby of choice, use your cardboard boxes for never-ending arts and crafts fun. After breaking down the boxes so they lie flat, you will have a blank canvas waiting for you or your kids to get creative with. Here you can draw, paint or even design your own board game.
Repurpose Your Cardboard Boxes for Organization
Boxes are great for organization, storage, and transportation. Originally your corrugated box was meant for one thing: ensuring your package arrived safely to its destination. Save your boxes in a cool dry space for the next time you move or need to transport things. Cardboard boxes also make for great organization in the back of your car, especially when you make a heavy grocery store run and need an easier way to bring things inside. 
Consider using pieces of cardboard in your drawers. By cutting down the box and placing them between items, you'll have instant dividers and specified space for your clothes or office supplies. Looking for more creative ideas? Read our blog, "12 Ways to Reuse, Recycle, Repurpose Corrugated Boxes."
How to Best Recycle Your Cardboard Boxes
If you can't think of a good way to breathe a second life into your cardboard box, it is important to know how to properly recycle it. Unfortunately, if a box is not recycled the right way, it may get cast aside when going through the sorting process at the recycling plant. Ensure it gets recycled correctly by taking these three steps:
Remove all materials from inside the box
Break it down (collapse it so it lies flat)
Make sure it stays dry and place it outside for recycling pickup
Keep in mind, that you don't have to remove labels or stickers and boxes that may have once contained food can still be recycled once washed out. If your local garbage disposal company doesn't have a recycling program set up to collect your goods, you can always look up recycling facilities near you that will take materials if dropped off. 
Why Reusing and Recycling Cardboard is Important
While recycling helps reduce the amount of cardboard that is wasted, it does not occur often enough. With the average person using seven trees worth of paper products every year, it is extremely important to reuse your corrugated boxes as often as possible.
Although recycling cardboard is a great option to minimize waste, the factories and process plants end up emitting harmful and toxic chemicals into the atmosphere. So even though you may be doing the right things to properly recycle your boxes, there is still environmental damage that will be done. However, you can help mitigate some of these issues by finding creative uses for your cardboard boxes.
Use these creative ideas before you throw away another cardboard box. There are many ways to reuse and repurpose boxes that fit in with your daily life. If you can't find an exact use for the box in the moment, make sure to recycle i properly. As a green company, we recycle 98% of our box material waste. Call us today for more information about our products and to request a free estimate for corrugated boxes based on your needs.