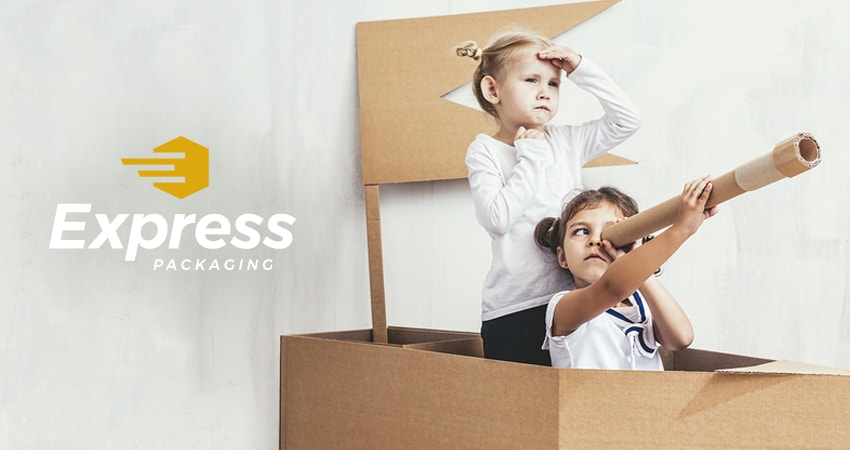 Sturdy corrugated cardboard boxes have so much potential for reuse, repurposing and recycling that it's a shame to send them to the heap of lost opportunity known as the landfill.
Easy Ways to Reuse & Recycle Cartons
Simple reuse is a top solution. Sharing boxes with others who need them for moving or mailing is easier with the rise of neighborhood social media sites such as the nationally popular Nextdoor, which connects people who live near each other. Free used boxes are frequently posted on Nextdoor, including heavy-duty cartons from professional moving services and manufacturers.
Another simple reuse solution involves a company called Give Back Box, through which you can reuse boxes to mail donations for free to your nearest Goodwill store. The thrift shop chain pays for the postage, and mailing labels are downloadable at Give Back Box.
You might think that flattening boxes and storing them under a bed or in the garage for later use is another solution. But an over-accumulation of boxes can become a fire hazard according to the Strategies Online website. So, if you have no immediate future need or clever plans for repurposing boxes, then recycling is likely your best option.
Also, if your garbage disposal company doesn't have a program for recycling paper and cardboard, you may want to check out Recycler Finder, which is a free online tool to help you locate a local recycling facility.
Fun & Useful Repurposing
Corrugated boxes are promising mediums in the eyes of children, crafters, pet lovers and gardeners.
Children's Fun. Most parents of young children can tell you that boxes are a favorite material for exploration. Working together, kids and adults can turn them into an endless array of imaginative play toys, including:
Tunnels

(some kids may need windows or doors)

And more…
Clever Crafting. Durable cardboard cartons are ideal for creating decorative containers, such as:
Pet Pampering. Do you have a small cat or dog who could use a cozy hideaway? Try upcycling a box into a luxury pet bed. Christina of the PennyWise blog even created faux stucco for her cat palace.
Lasagna Gardening. Corrugated cardboard works well as the base of a no-till, no-dig lasagna garden based on layers of biodegradable materials. The layers usually include compost, garden clippings, newsprint and a thick layer of topsoil for planting.
Weed Barrier. Gardeners also use cardboard underneath bark and wood chip to discourage weeds.
Sustainability from Express Packaging
If you live or have a business in Florida, Georgia or South Carolina, Express Packaging is a reliable source of varying kinds of corrugated cardboard boxes from small to super large. Our design services include printing and creation of corrugated box prototypes.
Express is located in Pembroke, GA, about 20 minutes outside of Savannah, and service Georgia, South Carolina, and Florida. As a green company, we recycle 98 percent of our box material waste. Call us today for more information about our products and to request a free estimate based on your needs.