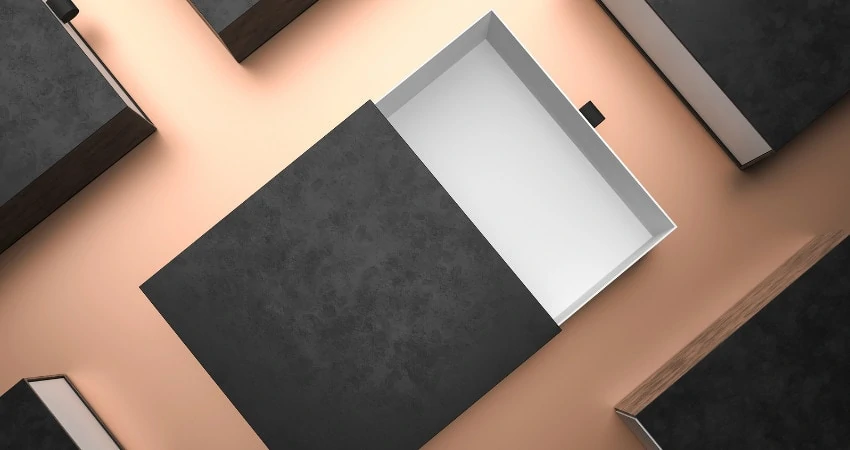 Getting the appropriate box for your product starts with a solid, well-thought-out design. Here are ten things to consider when designing your boxes.
What is the Primary Purpose of the Box?
Whether your containers will be used for shipping single or multiple units, corrugated boxes are often your best choice. Corrugated boxes are sturdy, versatile and relatively inexpensive to produce. They can be produced in a variety of shapes and sizes. They are durable enough to protect their contents when properly packaged.
Can That Purpose be Accomplished with a Stock Box?
Standard boxes are usually "in stock" so they can ship quickly.  Because they are used frequently by a variety of manufacturers and for a wide array of products, they are made in bulk and are inexpensive. When choosing a stock box design, consider the additional costs of internal packaging you may need to purchase to protect your products.
Can You Benefit From Custom Boxes?
Custom boxes can be well worth the added design efforts, especially when it comes to high-value items and items that are fragile and/or have a unique shape. There are over a dozen custom box designs to choose from including die-cut boxes, telescoping boxes, point of purchase boxes and large custom corrugated boxes.
What Kind of First Impression Do You Wish to Make?
When boxes are attractive and substantial, they can convey those same qualities about your product and organization. If they are well-thought-out and add to the value of the product they contain, a well-designed box can literally pay for itself. Design a box that conveys the way you want your clients to feel about you. 
Will a Prototype be Beneficial?
A prototype can take the guesswork out of whether a container will serve your purposes. A custom-prototype is a terrific way to design a box that helps uniquely brand your product.
Should You Direct Print?
Most products and companies can benefit from the quality, convenience and cost savings of direct printing their boxes. Direct Print 2 Color Flexographics are particularly efficient, cost-effective, and attractive in upgrading the appearance of boxes.
Will Full-Color Labels Add to Its Appeal?
High value and visually appealing products can frequently benefit from full-color labels. These allow you to flaunt your brand colors and lend a more upscale feel to your packaging. Full-color labels still offer cost efficiencies.
Is the Packaging Sustainable?
Corrugated boxes are one of the world's most recycled materials. You can communicate that your organization is taking steps to be greener in your packaging design.
Can they Be Purchased at Competitive Prices?
While the price may not be the most important factor in your box design, it will likely be a consideration. Choose a design that can be produced the way you want it at competitive prices.
Will You Get the Customer Service and Attention You Deserve?
A supplier with decades of experience is usually a good indication of superior customer service. That focus on relationships is particularly helpful in the initial design process or when redesigning packaging. You'll want a responsive service that adds value.
If you are considering a package design or redesign, we invite you to contact us at Express Packaging. We've been supplying the packaging needs of our clients in Georgia, South Carolina, Florida and the Southeastern U.S. since 1979. Get quality boxes, attentive customer service, and competitive pricing at Express Packaging. Contact us for a quote today.