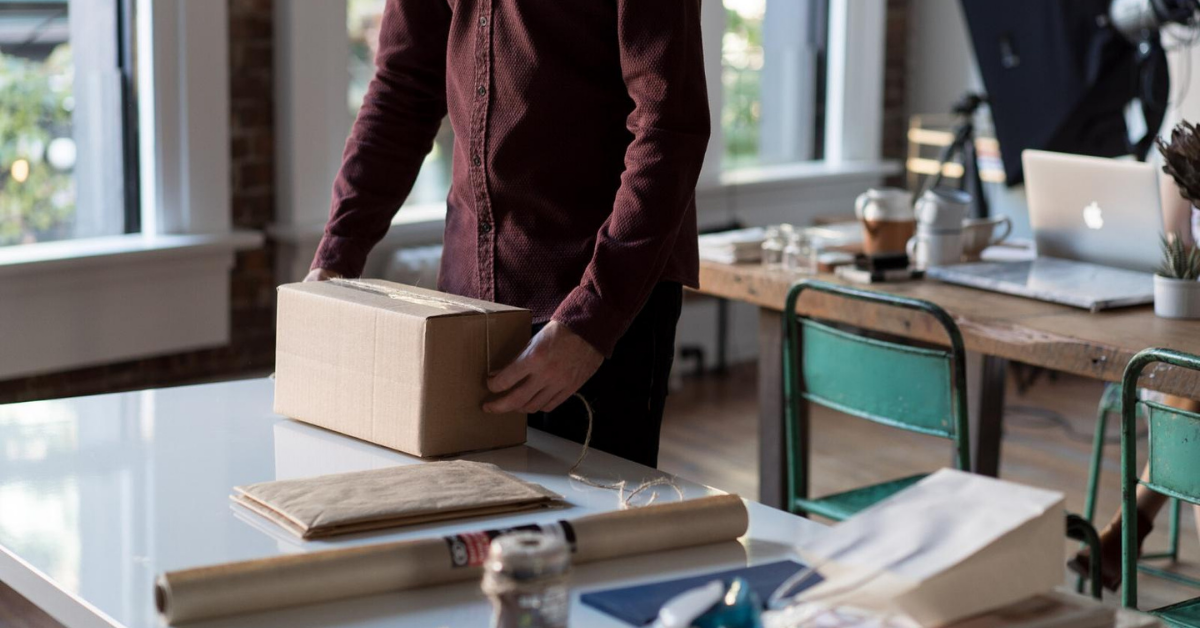 Your products should be delivered in a box that's just as unique as what's inside. That's why custom shipping boxes are the best solution for many orders. Of course, you want your boxes to come out just right to create that perfect fit. That's why it's important to think through all your shipping and storage needs before you place your order.
Designing custom boxes may seem complicated, but your team at Express Packaging is here to help. Before ordering your next set of custom boxes, ensure a smooth process by considering these five factors to custom box design.
How Will You Place and Protect Your Product in its Packaging?
Your packaging is the first impression that customers receive of your brand. Before ordering your boxes, consider how you want your product to look and sit inside the packaging. If you aim to highlight the packaging or labeling on the product itself, ensure that it stays in the same position throughout the entirety of its shipping journey.
If you plan to ship something fragile, consider including custom cardboard inserts to keep the product in place. These inserts can be accompanied by unique features such as slogans, instructions, or even brand story descriptions to enhance the unboxing experience and set your company and product apart.
Choosing the Right Type of Box
Choosing the right box type for your product requires more consideration than whether or not the product simply fits inside. Pick a box that will protect your package and keep your product in the same condition throughout the entirety of the shipping process.
Consider choosing a box that will also benefit the customer when the product arrives. This could include qualities like being easy to store, dispose of, or open. Not all boxes share the same durability and sturdiness, so consider which qualities are most important for your product.
Corrugated Shipping Boxes 
These boxes are made up of two layers of lining with a medium in between and are designed to be a more durable option than simple cardboard boxes. They are easy to assemble and provide heavy-duty support against extreme temperature changes and moisture.
Regular Slotted Containers 
RSC boxes are the most efficient design of the corrugated box, as well as the most commonly used. All flaps are the same length and meet in the center of the box, ensuring that no inside contents are exposed during shipping.
Do You Want the Unboxing to Become an Experience?
These days, half the excitement of ordering a product is opening it once it arrives. By customizing the package your product arrives in, you can create a memorable experience for the customer that will strengthen their loyalty to your company.
Customize your box style and shape to reflect your company's unique branding and the personality of your products. Utilizing vibrant or minimalistic color schemes that are unique to your company is a great way to set your product apart. By creating an experience for your customers, they will be more inclined to purchase from your company again in the future.
How Are You Shipping The Boxes?
If you decide to get creative with your custom box designs, be mindful of the various shipping labels/stickers that will also need to go on the box. Plan your designs accordingly to ensure that your unique branding materials don't get covered up by transportation requirements.
You should also keep your box's strength, stability, and style in mind. To preserve your designs and presentation, consider choosing sturdy boxes that are unlikely to be damaged during the shipping process. The most guaranteed way to avoid scratches or smashing of your product is to ship your box within another large shipping box.
Keep Your Budget In Mind
While it may be easy to get carried away with all the fun design elements you can add to your packaging, keep your budget in mind—especially when ordering boxes in bulk. Make your design affordable and sensible for your product and budget.
If custom printing on your boxes is outside of your budget, there are many alternatives to represent your brand in a unique way. This can be done using stickers, stamps, or even branded tape to show off your brand in a more affordable manner. Create a box that speaks to your product and who you are as a company. With so many options available to you, ditch the plain cardboard box and create something that you're excited to share your product inside. Contact us today at Express Packaging to order custom corrugated boxes in Georgia that will transport your products safely and efficiently.