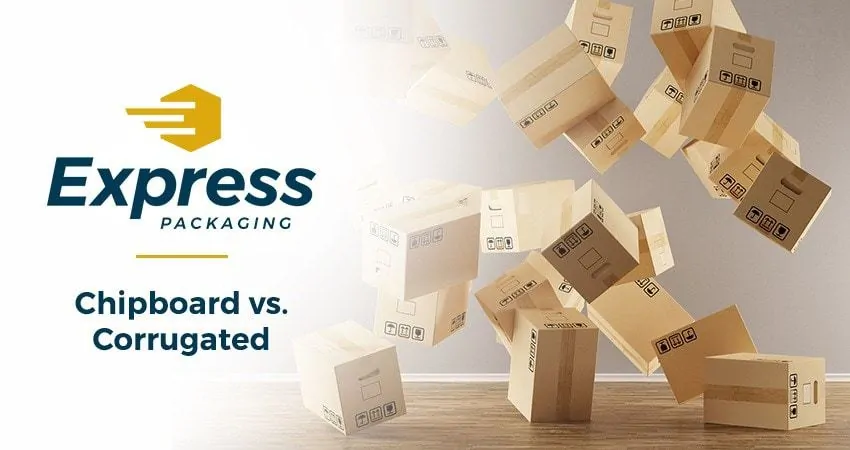 Most people just refer to boxes as cardboard boxes, but there is a difference from an industrial perspective. Chipboard boxes and corrugated boxes are very common in the industry and have different applications. Let's examine both types so that you may determine which one your business needs.
Chipboard boxes are thin, lightweight boxes that are usually made from recycled materials. The manufacturing cost is also much lower in comparison to other types of boxes. The material that it is made of is the same stuff as the stiff material found at the rear of a notepad. In some cases, the chipboard will be laminated to give it a more decorative appearance.
What is it typically used for?
Chipboard boxes are ideal for smaller, lighter, or oddly shaped objects. These boxes are thinner and discrete so that it can take up less space during shipping. You may also find chipboard boxes used as separators on the inside of larger corrugated boxes.
The corrugated box has the stereotypical look that most of us are familiar with. It is made out of corrugated fiberboard, which is manufactured using flute lamination machines. This box has those fluted folds that allow for easy packing and sealing of items prior to shipping.
What is it typically used for?
These boxes are perfect for industrial shipping of bulk items. It is even suited for heavy, large, or fragile items thanks to its multiple layers and folds. Its durability also makes it perfect for reusability, which is why many people use it to for shipping and storing product or for moving.
In the end, corrugated boxes are the most preferred for shipping applications. Not only are they more durable to ship heavy items, but they can be reused and repurposed many times. Chipboard boxes are certainly cheaper with its up-front costs, but expensive products should not be put on the line with such cheap material.
If you find a reliable source of high-quality corrugated boxes in bulk, the slight excess in cost will be negligible. Express Packaging has a long reputation for manufacturing and distributing corrugated cardboard boxes to businesses of any size. Contact us to get a quote on custom-sized boxes at competitive rates.