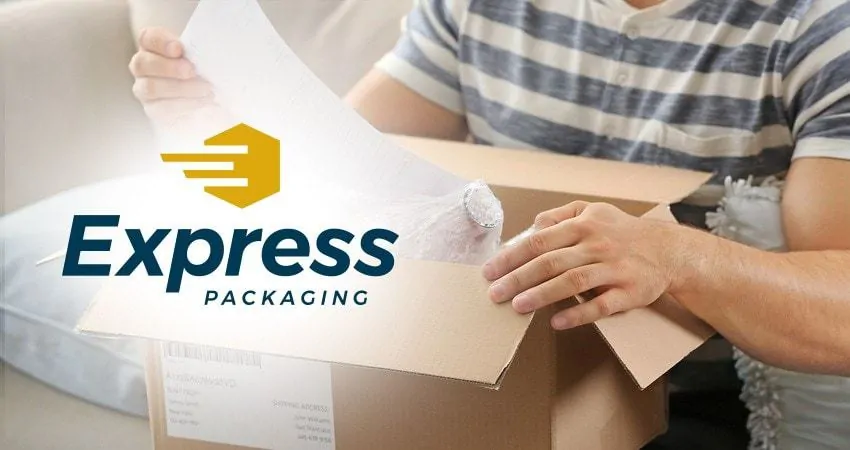 From small e-commerce businesses to retail giants, the delivery and presentation of an item may be just as important as the item itself. A plain, cardboard box with packing peanuts is not unexpected but it provides an empty experience for the user. Unfortunately, many online companies are still using old-fashioned methods of packaging and are not capitalizing on creating a unique customer experience.
Unboxing Experience 101
The unboxing experience is all about making a good first impression of your product. Laying out your product in an aesthetically pleasing manner with premium shipping materials will show how much you care about your product and respect your customer.
For starters, the box itself is a blank canvas and can be a work of art in itself.  Most unforgettable unboxing experiences feature a package with a custom style, pattern, and color scheme to make it distinguishable from other packages at one's doorstep. One great example of a creative design is the box from Trunk Club, in which the corrugated box is printed to look like an actual clothing trunk.
Another way to improve the experience is to include personalized touches like a handwritten note or greeting card. Custom unpacking instructions may also prove to be useful, by showing your willingness to go the extra mile to please your customers.
Even the smaller details in the packaging can make a big difference including the filler, tissue paper, tape, promotional material, and even the receipt. Spending slightly more for these materials may not help your profit margins, but the customer experience can be priceless.
Know Your Audience
Think about the unpacking experience as a thoughtful way to engage your audience. The memorable experience should reflect the personality of your company while also relating to the wants of the customer. For example, you may include a small gift that includes logos of your brand, like a mousepad or refrigerator magnet. You may also consider including accessories that will accommodate the product, like USB accessories for something computer related. Sometimes very inexpensive, but unexpected trinkets or gifts can leave a lasting impression and drive a lot of brand loyalty or buzz.
Boxes to Consider:
If you need to ship delicate or heavy items for an insignificant packaging cost, nothing beats a corrugated box. Also, you can print amazing designs on the boxes and they are affordable to buy in bulk.
Regular-Slotted Container (RSC)

– The most popular and widely used type of box available. The efficient and sturdy design can also be customized by size.

Half-Slotted Container (HSC)

– Similar to the RSC it contains bottom flats, however, their tops are open unless they have a lid. These are ideal for goods traveling short distances.

Overlap Slotted Container (OSC)

– This corrugated cardboard box design features two flaps of equal length that meet in the middle of the box's top and bottom. Because the flaps are more difficult to pull apart the box is able to hold heavier content and withstand rougher handling.

Other Custom Shaped Containers

– To create odd-shaped boxes to fit the appearance of your product or to create a novelty.
Obtaining a reliable source to provide your custom boxes, packing materials, and other accessories is one of the first things to get out of the way. Express Packaging is one of the most reliable manufacturers that provides custom boxes for businesses since 1979. You may request a quote for bulk orders to make a deal that won't hurt your profit margins.