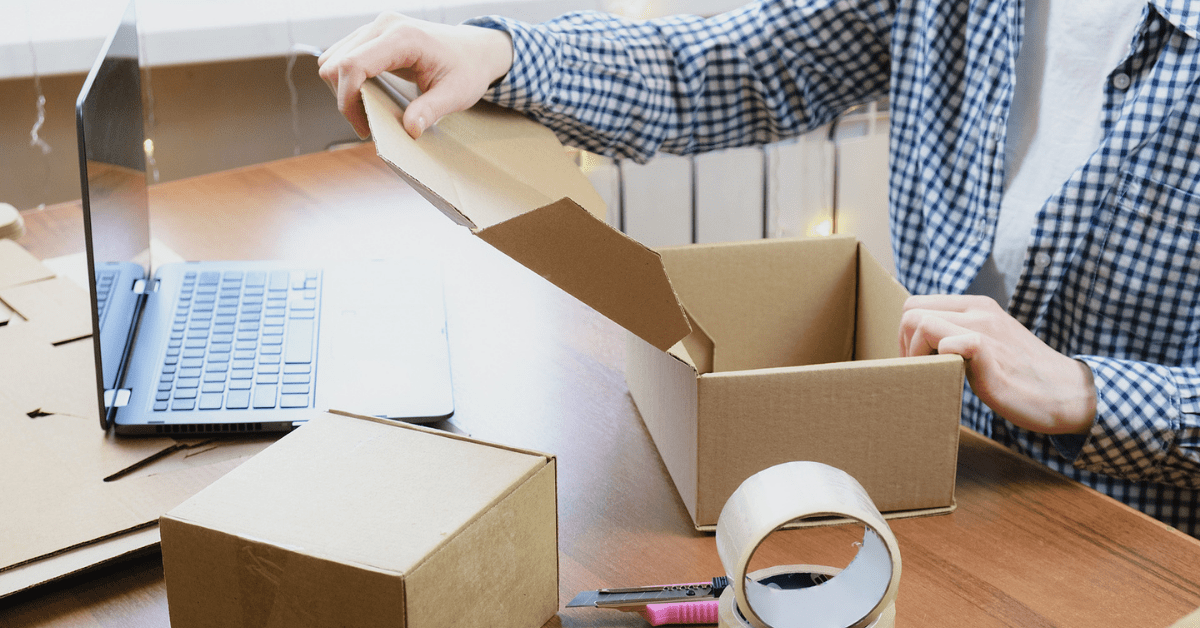 Choosing a custom box can be difficult. When determining the best way to deliver your items safely and affordably, consider a few shipping factors that might impact the value of your product.
Consider High-Quality Corrugated Boxes
If you're looking for a more durable option than a traditional cardboard box, a corrugated box may be right for you. These boxes are made from paperboard and include a fluted medium. This layer ensures that your product is cushioned and protected during the shipping process.
Corrugated boxes are both strong and elastic. The corrugated pads within their structure provide an extra layer of protection for your shipments. These boxes come in a multitude of sizes to accommodate any loading and shipping needs.
Corrugated boxes are made with strong, durable cardboard that uses less packaging material. They are 100% recyclable and easy to fold and store. These boxes are also the most affordable packaging option, as they save space on trucks and minimize transportation costs.
Consider Your Product's Measurements
Before shipping, considering the size of your product is important. If your product is fragile, make sure to leave enough room for packing inserts and protective pieces. Or, choose a smaller box with a snug fit to avoid movement and breakage during shipping.
The weight of your product is also something to consider when shipping. The delivery of heavy products often requires durable boxes that are made to withstand movement. Express Packaging has a variety of custom boxes that can be used for products of any size or weight.
Consider Your Boxes' Functionality
Considering the functionality of your box choice allows you to take protective measures for your product. Consider how each box folds and stores. Some boxes are equipped with a lid, which may or may not be necessary for your product.
If your product is sensitive or fragile, a more protective box with a fastened fold or lid may be most suitable for you. If your product is edible, consider a box with appropriate insulation to prevent the contents from perishing.
There are numerous types of boxes with variant functionalities:
Folding Carton Box. Boxes used for shipping light items like shoes, canned goods, and clothes.
Rigid Box. Boxes with strong packaging that are commonly used for electronics.
Corrugated Box. Also known as "moving boxes," these boxes are typically used for larger items and are easily stacked.
Full Overlap Box. Boxes built with a flap that wraps over the width of the box, primarily used for design purposes.
Shoulder Box. Boxes containing a base and lid, typically used for jewelry or small trinket items.
Mailer Box. Boxes made for smaller products and can be easily delivered to letterboxes.
Consider Branding Your Box
Boxes have plenty of surface area, which serves as a great opportunity for visible branding. Incorporating branding on your box is a great marketing tool that ensures a positive first impression. Custom labels are often used to enhance customer experience.
This can be achieved with a small logo on the side of your box or a bigger, more intricate design. Express Packaging also offers custom labels that allow you to include contact information on the outside of the box for customer convenience. This is an easy way to set your business apart from its competition.
Consider How Many Custom Boxes You Will Need
Express Shipping requires a minimum of 400 boxes when placing a custom order. Before ordering, determine how many products you plan to ship. You may also want to consider shipping times to make sure your items are packaged and sent out on time.
Product size is a big factor in determining how many boxes to order. Avoid unnecessary material waste by ordering boxes with dimensions catered to your product. At Express Shipping, we are here to assist you in determining the right custom boxes for your personal or professional needs.
Pack your product in a custom box with the best protection, fit, and branding to ensure a great customer experience. Contact Express Packaging and request a quote today.