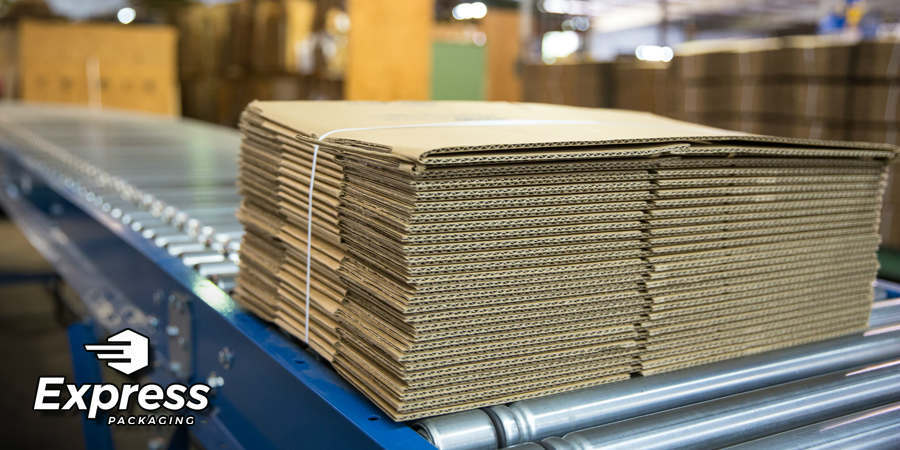 PEMBROKE, Ga. — Express Packaging, Inc., one of the last independent corrugated manufacturers in the Southeast, today announced a new corporate identity that positions the company for future growth. Family-owned for nearly 40 years, Express Packaging is poised to continue providing personal and efficient service to customers in Georgia, Florida and the Carolinas.
The new branding demonstrates the evolution of the company. As it looks to the future, Express Packaging is committed to providing current and future customers with the right solution. By combining unparalleled customer service, fast turnaround, reliable delivery and competitive pricing with cutting-edge technology, Express Packaging is a full-service partner for all corrugated needs.
"This is an exciting step forward for Express Packaging," said John Reardon, Sr., President of Express Packaging. "The new brand respects our company's foundation of building meaningful relationships with our customers. At the same time, it provides the opportunity to tell a new story about the drive, passion and innovation that's vital to our future."
After months of market research, the company now has a new logo, tagline and visual identity.
The refreshed logo represents the speed and reliability of Express Packaging's manufacturing process.

The completely updated website features the company's full service offering, along with portraits of actual employees.

The new tagline — "Delivering the right solution since 1979" — highlights Express Packaging's deep experience in the industry, ability to provide trusted answers and commitment to doing the right thing for its customers.
"We're proud of the first rebrand in our company's history," said Mike Reardon, Sr., Vice President of Express Packaging. "It pays homage to our core values and traditions, while positioning us well as we continue to explore new opportunities to grow our business."
To learn more about Express Packaging and its new brand, visit the new website at www.ExpressPKG.com. Make sure to bookmark our Express Packaging blog for more news and helpful information.