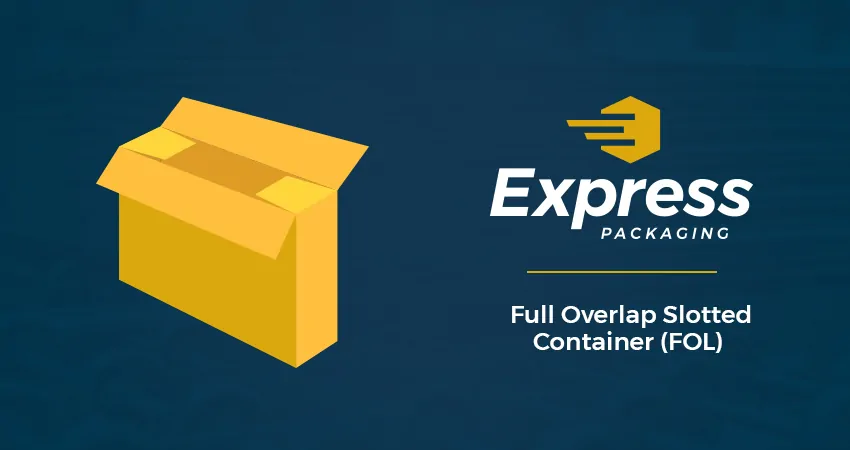 The Full Overlap Slotted Container (FOL) is designed for packages that require long sides and narrow tops and bottoms. With a regular box, you may have a gap toward the center of the flaps that you need to cover with tape, making it vulnerable to damage or instability when stacking. See how the FOL solves these problems, so you can ship and stack without the hassle.
How Is the FOL Designed?
The FOL has outer flaps that go around the entire width of the box, giving it an additional layer of support. This means it can stand up to careless handlers who value speed over delicacy when loading.
The FOL is perfect for:
Stapled boxes: The overlap allows you to use staples to close the box, securing the box better than standard tape.
Heavy items: The rigidity of the box can take the weight and still protect the objects inside.
Stacking: FOLs can support the weight of not just what's inside, but also other FOLs stacked up on their sides.
Corrugated and Cushioned
The box is made from a thick corrugated material, so it can protect the contents inside. By layering the outer flaps within an inch of overlap, you can ship your packages with total confidence. Its two flaps are extra thick to either provide a cushion or additional stacking capability — it all depends on the side in which the flaps are facing.
Express Packaging
Our company is dedicated to finding specific solutions for your packing needs, so business owners don't have to puzzle through complicated workarounds with boxes that only partially fulfill their needs. We know how important it is to provide boxes, such as our Full Overlap Slotted Containers, that are durable enough to handle real-world situations.