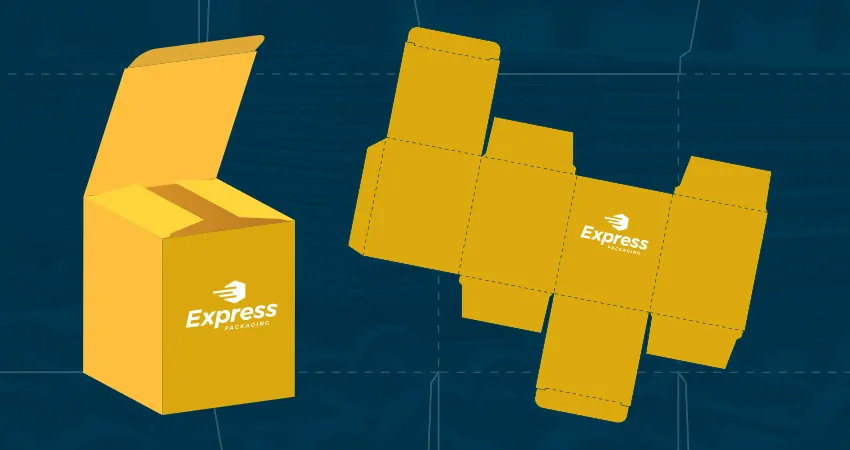 Tooling refers to the specialized equipment used to manufacture boxes that meet your exact specifications. These "tools of the trade" are known as plates and cutting dies. By understanding the process, you'll see how vital it is to the creation of your custom box design.
First Stop: The Printing Plate
After you work up the design of your custom corrugated box, a printing plate is used to print it on a sheet of corrugated material. This plate is an oversized piece of polymer with the details of your design, such as your brand's logo, color, and graphics, placed in the precise location needed so they transfer to your boxes.
These plates are custom-made to match your exact design so your boxes have the unique and branded look that makes your company stand out among its competitors.
Second Stop: The Cutting Dies
Cutting dies — often referred to as simply "dies" within the industry — are also customized tools that provide you with the exact box shape you need for your products. Made of heavy plywood with steel blades, a cutting die is tailored to your specifications before being mounted die-cutting press. For large-volume box making, rotary cutting dies are usually used.
Tooling as Part of Your Packaging Costs
Because each printing plate and cutting die is custom-made for a particular client, tooling is part of the upfront cost of having boxes manufactured to meet your exact needs. While this initial cost is part of the investment into making beautiful boxes that showcase your business, it's important to remember that tooling can last for hundreds of thousands of boxes. This makes the investment a worthwhile one into the long-term success of your company.
At Express Packaging, we've been crafting corrugated box solutions for our clients for nearly 40 years. With an emphasis on quick turnaround and delivery to businesses of all sizes throughout the southeast United States, we pride ourselves on providing superior customer service every time. Contact us for help with all your packaging needs.