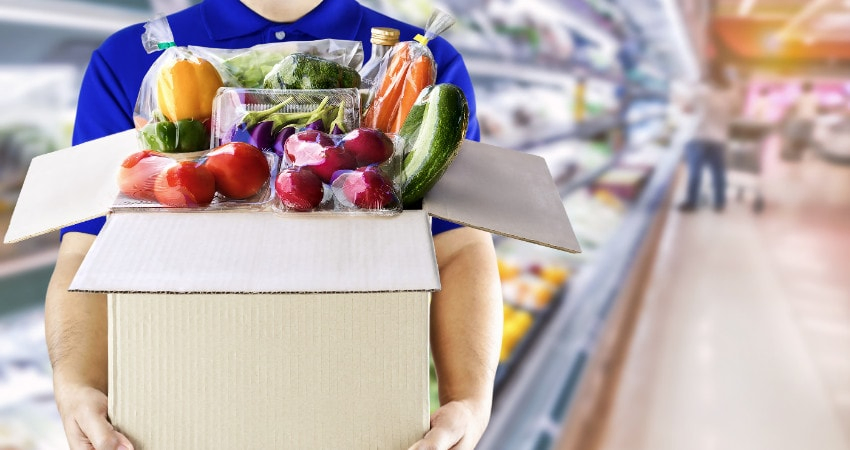 The food industry can be tricky, especially if you're thinking about expanding into shipping your selections. No one likes to receive spoiled or damaged food, so having a quality shipping experience is key. There are a number of factors to consider when shipping goods. Here are a few tips:
Consider the Conditions
Food in transport can go through extreme temperatures or humid conditions. It's important to follow the rules and guidelines from the U.S. Food and Drug Administration to protect your items from contamination.
Use Airtight Seals
If you're sending baked goods, an airtight seal is the best way to keep the items looking professional and delivered with the same fresh presentation as if they were at the store.
Insulate
When shipping cold or frozen foods, use insulated foam containers or thermal bubble mailers. The thickness of the container should be determined once you decide how much coolant is needed for the package to remain frozen or cool while the product is in transport.
Keep Items Watertight
It's always best to line the container you use with a plastic liner and an absorbent mat on top of it. Next, put the items being shipped in a watertight plastic bag. This will help to prevent leaking. For live seafood, the bags should stay open to keep the air in. Fruits and vegetables follow different rules and guidelines. It's important to know those rules to stay in compliance.
Choose the Best Cold Shipping Method
When transporting food and other consumables, dry ice or gel packs are the standard. For frozen items, dry ice keeps things colder but is a hazardous material. If using more than 5.5 pounds of dry ice, these restrictions should be followed if shipping by air. When handling foods for shipping, always wear gloves. Additionally, when handling dry ice, never wrap it or let it come in contact with the food. To determine how much dry ice is needed when shipping, follow the guidelines here.
Minimize Movement
Always fill extra space with additional padding to avoid breakage and/or damage to the items. Bubble wrap and packing peanuts work well. When using tins or food containers, use bubble wrap as an outer covering and place them in the center of the shipping box at least 2 inches from the outer walls. Finally, pack perishable foods in a new, corrugated box or foam cooler that is sturdy. Seal the top and bottom seams of the box with pressure-sensitive packing tape.
Choose Fast and Reliable Shipping
The last thing you want is for your items to spoil during transit or delivery. The maximum transit time for any perishables should be 30 hours. It's best to find the time to ship your products throughout the week to avoid delays in weekend shipping. Always monitor your item when being shipped to see where it is and when it was delivered.
Express Packaging provides corrugated boxes of all sizes and styles to accommodate shipping perishable foods. For more information on using the right boxes, call us today!