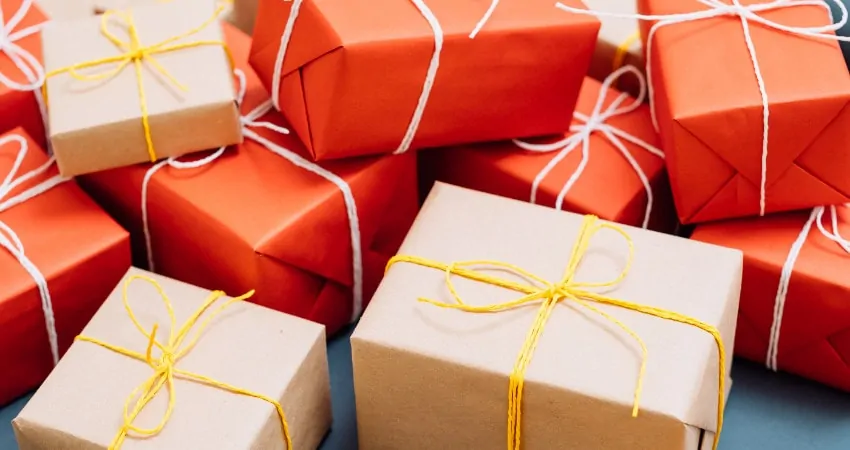 With the holiday season often comes a flurry of activity for businesses, particularly when it comes to packaging and sending out orders. Businesses of all sizes prepare to ship products during this busy time. One important consideration is how to safely package fragile items to avoid breakage and subsequent costs for replacement and re-shipping.
The packaging professionals at Express Packaging have seen it all, and we know how stressful it can be to secure your items for shipping. Below, we've provided some helpful tips for packaging fragile items correctly to (hopefully) avoid damage in transit:
Use smaller boxes – Less really is more when it comes to the size of your packing boxes. Especially for fragile items, use smaller, shallower boxes. Using a variety of box sizes across all of your packing makes it easier to pack several boxes into a confined space like a closet or a moving truck.
Don't overpack – If you overpack a box, it's not only more likely to break your valuables, it's also harder to move and store.
Place heavier items on the bottom – Always pack heavier items at the bottom of the box and lighter items towards the top. A top-heavy box is more difficult to safely maneuver, and heavier items can crush lighter objects underneath.
Keep the original packaging – Many fragile items come in boxes with Styrofoam packaging that will keep them safe in fitted containers that are easier to pack and store.
Stretch wrap is a holiday miracle ­­– Plastic or stretch wrap can be used to bundle multiple items together, to wrap around cushioning and keep it in place, to keep rugs rolled up, or to protect corners. It's also easier to remove than tape and won't leave any residue.
Get creative with your cushioning – Bubble wrap can get expensive. Some great alternatives include newspaper, foam, packing peanuts or tissue paper. It's a good idea to line the sides of your boxes with cushioning in addition to wrapping material around your fragile items as a buffer.
Don't leave any "wiggle" room – You don't want any additional space around fragile items, so you should either place multiple items next to each other in the box or use extra cushioning to limit empty space.
Leave yourself plenty of time – Packing takes longer than you think, so start early. It's a good idea to package fragile items first and move them last.
Use reliable boxes – Boxes can only be reused so many times. Recycling is great, but don't risk the safety of your items by using old boxes. It's important to invest in custom boxes that are designed for moving fragile items to protect your merchandise.
Looking for Quality Packaging This Holiday Season? Look No Further Than Express Packaging
Your fragile items matter to you, so they matter to us. At Express Packing, we're dedicated to providing the highest quality packaging materials to make sure your items reach their destination safely and in one piece. Visit our site to get a quote on packaging for your fragile items today.