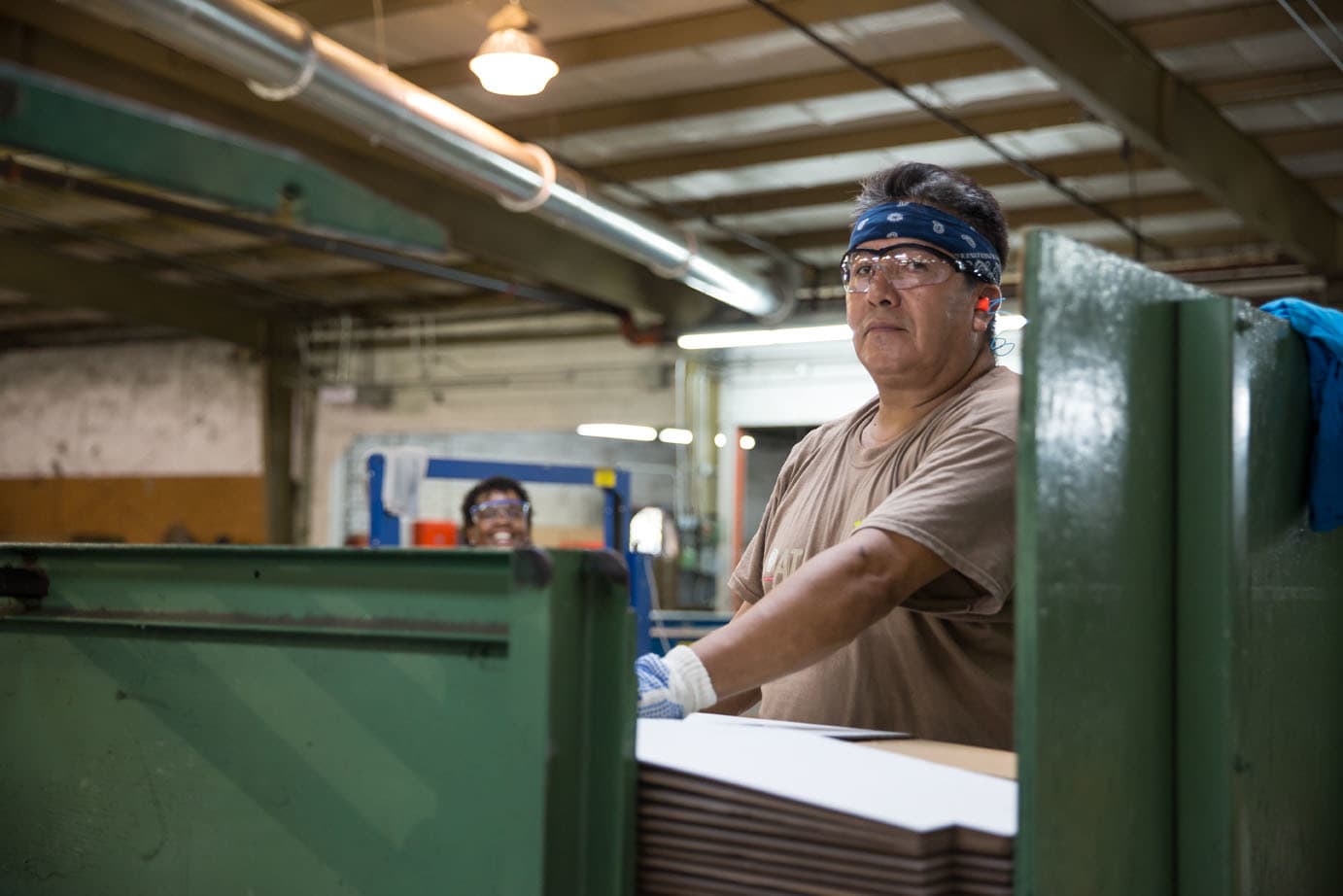 Knowing what to look for in shipping boxes can be tough at first for many businesses. While size and strength are important considerations to keep in mind, the style of your box can also elevate your shipping process. When you need corrugated shipping materials, consider using some of these popular corrugated box styles.
Regular Slotted Container (RSC)
Available in countless sizes and material combinations, these boxes are an industry standard. RSC boxes are made from a single piece of corrugated cardboard called a "blank."
They ship flat and are scoured along the fold lines for easy assembly. To prep these boxes for shipping, simply unfold it, close the flaps, and seal it with packing tape.
Half Slotted Container
This box is almost identical to the RSC, but without the top flaps. When it arrives, it may come with a separate corrugated lid that can slide over the top once assembled. These boxes can serve greatly as a reusable storage container
Half slotted containers are often found in sizes that accommodate legal or letter size files. Sturdy double-wall lidded file boxes of this size are often called "bankers boxes."
Overlap Slotted Container (OSC) and Full Overlap Slotted Container (FOL)
Designed with outer flaps that partially or fully overlap when folded, these containers provide extra support for heavier loads to ensure that the bottom does not break.
This style improves box integrity for containers that feature a length much greater than their width. These boxes are often secured with heavy-duty carton closing staples instead of packing tape.
Die Cut Boxes
The die-cutting process is a popular manufacturing technique within the packaging industry. It involves the use of a die that is used to cut soft materials into a variety of packaging designs and shapes. A cutting die is essentially a giant cookie cutter that is pressed into the material to form the desired shape of the packaging.
The die-cutting process enables truly unique custom packaging. Intricate, sophisticated design in luxury packaging provides a touch of elegance that will leave a lasting impression on the user.
Telescope Boxes
Telescope boxes are composed of two parts. The contents of the box are placed upon the bottom piece, and a top piece is then slid over the bottom piece to serve as a lid.
In Full Telescope Design (FTD) containers, the lid extends ⅔ or more of the way over the bottom piece. Boxes with shorter lids are known as Design Style Containers with Covers (DSC).
One Piece Folders (OPF)
These boxes are created from a single sheet of corrugated cardboard that is folded along scour lines to create the shape of the box. Pizza boxes and literature mailers are great examples of one-piece folders.
Unlike RSC containers, this creates a box with a flat unbroken bottom. The flaps fold up to create the sides and top of the box. Some styles of folders are sealed with tape or staples, while others snap together with slots and tabs or tuck flaps.
Understanding your shipping needs is one of the first steps to creating an efficient shipping process. Express Packaging's custom corrugated boxes are ideal for any size, quantity, or style of box your business needs. Request a quote from Express Packaging for your businesses' packaging needs.