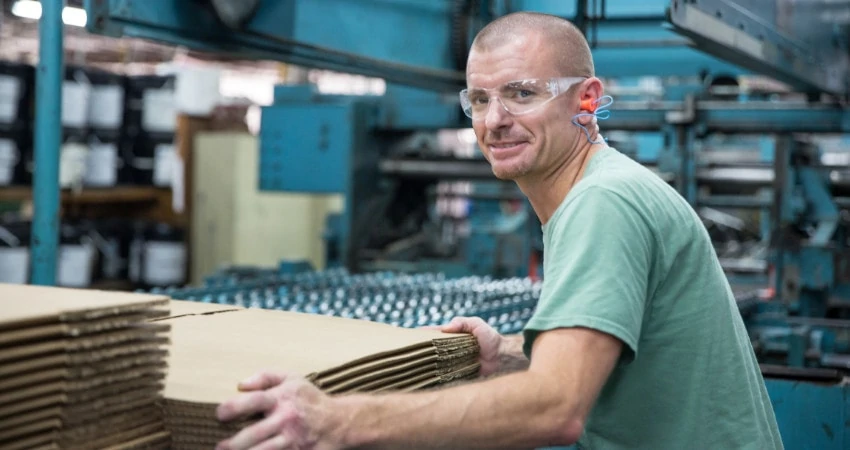 Environmental friendliness is a growing concern these days. Companies and consumers are both looking for ways to minimize their impact on the environment. Many customers are choosing products from companies that rely on eco-conscious materials, including eco-friendly packaging. Below, you'll find a few environmentally friendly packaging options that your business can try.
Corrugated Bubble Wrap
Regular bubble wrap made from plastic is not eco-friendly. However, there are alternatives available, including a wrap made of up-cycled corrugated cardboard. Rather than disposing or recycling post-consumer cardboard waste, up-cycled corrugated cardboard can be used as a cushioning material.
Turning corrugated cardboard into wrap requires making small cuts in it. This creates an effect that makes it just as effective as traditional bubble wrap.
Biodegradable Packing Peanuts
Companies are moving away from Styrofoam packaging and instead looking to biodegradable air peanuts as a replacement. Some places, like New York, have banned Styrofoam because of its impact on the environment. For many, the need for biodegradable loose fill packing materials is a requirement.
These sustainable packing peanuts work the same way as Styrofoam. These packing peanuts don't pollute the environment because they decompose over time. They're also less expensive than their less sustainable alternatives.
Cornstarch Packaging
Cornstarch is an organic material that is growing in popularity in the eco-friendly packaging industry. It comes from the corn plant and can be used in a lot of ways where plastics have been historically used. This material can be molded into bottles and other forms. You can also find cornstarch-based loose-fill packaging to replace peanuts and other cushioning materials.
Mushroom Packaging
This is an option that can be used to support and cushion smaller items. Its composition uses cleaned and ground agricultural waste that is then held together with a matrix of mushroom roots.
The raw material can be molded into a variety of different shapes. Once it's dry, the material can be used for packaging. This makes it a great replacement for Styrofoam forms and other custom-molded packaging products.
Recycled Cardboard and Paper
Eco-friendly packaging finds ways to recycle previously used materials. Cardboard and paper are both easily converted into packaging and cushioning materials. Cardboard and paper that are not sourced sustainably can have a major impact on the environment. To ensure that your packaging is environmentally friendly, try to find recycled paper and cardboard.
These are just a few of the environmentally friendly options for packaging. There are many more available depending on your needs. Express Packaging's corrugated boxes are tough, stackable, and sustainable. To find out more, request a quote from Express Packaging for your business's packaging needs.