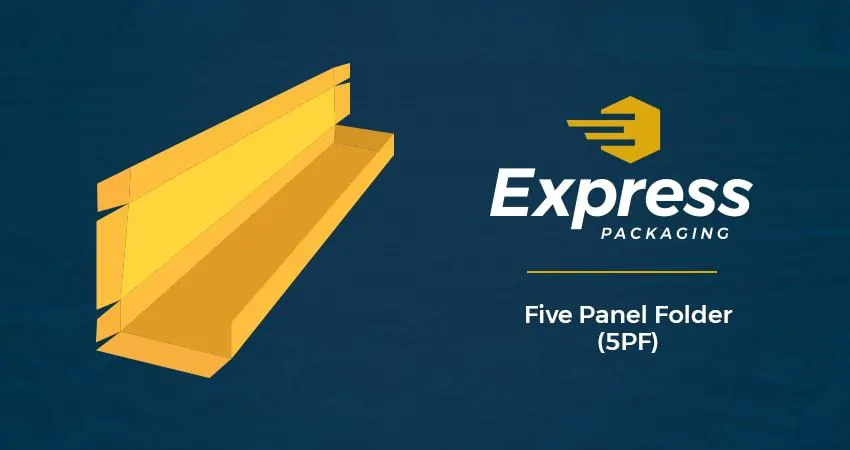 Sturdy, long, and narrow the Five Panel Folder (5PF) corrugated box is ideal for shipping many kinds of goods from multipacks of food to metal rods. Due to its length and the tough construction of its overlapping flaps, the 5PF can even handle difficult-to-pack items, such as slender fence rails, curtain rods, and wood doweling.
Holding Up Under Pressure
Express Packaging 5PFs stack easily for warehousing and long-distance journeys by plane, train, and truck. You won't have to worry about valuable contents being harmed by the bumps and jolts of storage and delivery.
Using Five Panel Folders
Customers who order our 5PFs use them to ship a wide array of items, including:
Metal parts

Packaged foods

Rails for construction projects

Gift-boxed items

Kitting displays of promotional goods

Picture frames for assembly

And other long, narrow items such as curtain rods
Custom Crafting to Fit Your Needs
We manufacture 5PFs and other custom boxes based on your specifications. When requesting a free quote online, you may indicate the style, length, width, and depth of carton you want as well as the quantity.
At Express Packaging, we manufacture corrugated boxes in a broad range of sizes and styles. Another aspect of our process is custom branding. Depending on your needs, we do 2-color flexographics direct printing and also create full-color lithographic labels to apply to boxes.
Please let us know if you need samples and prototypes to aid decision-making.
Producing Many Corrugated Products
In addition to our array of custom boxes, we produce standard-sized cartons in many sizes and styles, display shelving, and extra corrugated packing materials to stabilize box contents, such as flat pads, scored S-pads, bracing, and void fillers.