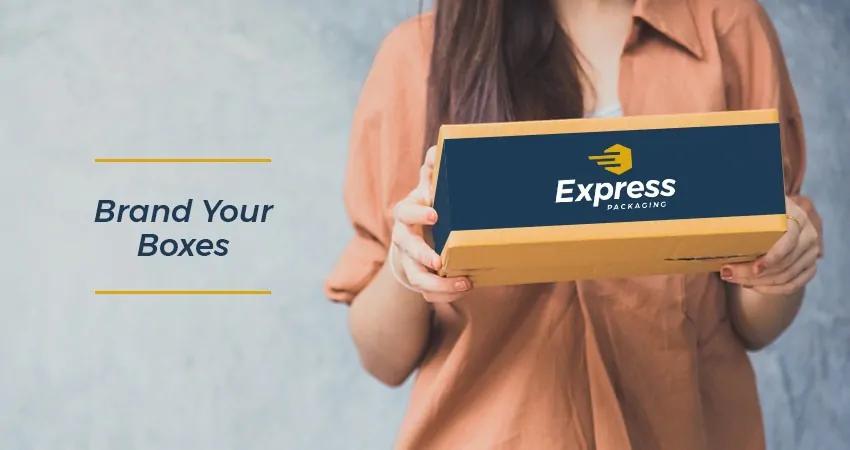 When people discuss their brand, what they're really referencing is their ability to hone and specify a single message. It's important (and sometimes difficult) for companies to change with the times while still being able to stay on brand, but there are concrete strategies you can use to boost your consistency. One of the best places to start may be working your way from the outside in — starting with the boxes you use.
The Importance of Boxes
Whether you're a B2B or B2C company, the first thing your customers see when they receive a shipment is the outside of the box. It immediately sets their anticipation levels, regardless of what's inside. A plain, boring, unmarked box may intrigue a customer, but it may also send a message that whatever is inside is just as boring as the outside of the box. A branded box will make a much stronger statement. Even if it's not a particularly exciting item, the average customer will appreciate the heads up. In fact, close to 80% of all consumers consider brands with custom boxes more reliable than those who use regular boxes.
How to Work Your Brand Into Your Boxes
Brands can be youthful and fun or economical and practical. They may feature silly logos with cartoon animals or bear the name of a family man who started a business 150 years ago. No matter what your company's brand is, you're looking to convey a simple yet strong message on your boxes. Maybe it's as simple as printing the company name and logo in the left-hand of the label-side of the box. But there are ways to entirely customize your box with different colors, graphics, and formats. For example, a graphic video game may have its characters printed all over the box, or you may choose a cigar-style box decorated with a collage to send a special keepsake.
Subtle Psychology
There are subtle psychological factors at play besides trustworthiness when it comes to your brand. For example, people consider dark blue boxes to represent the product (and therefore the company who sells it) as 'serious'. (Companies who appeal to younger demographics may want to choose a more festive box such as turquoise) Companies will also need to consider the cultural impact of the colors and shapes they choose. A red box being shipped to China may immediately appeal to the consumer because the color red means luck in their country. In other cultures though, red may come across as aggressive or off-putting.
Express Packaging not only understands how important branding boxes can be, but we also have the resources to get the job done right. Our ability to customize boxes and our expertise in 2 Color Flexographic Direct Printing is exactly what our clients need to take their branding strategies to the next level.