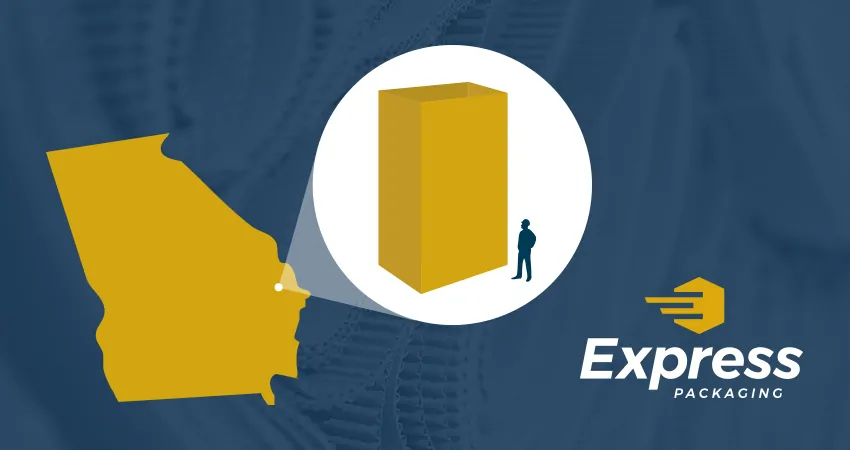 Find the Perfect Fit for Your Large Custom Box Needs 
One of the most important benefits of the large custom corrugated boxes from Express Packaging is also the most obvious: its size. Additionally, we are one of the few manufacturers serving Florida, Georgia, and South Carolina today that can make custom packing solutions with a maximum size of up to 90 by 220 inches.
But of course, not every shipment is going to require a solution this large – far from it. In fact, we pride ourselves on our ability to work with clients directly to come up with the perfect corrugated box to meet any and all specific size needs. Regardless of the dimensions, your product will be backed by the foundation of more than four decades in the business and all of the innovation and ingenuity that comes with it.
Express Packaging Boxes Offer a Wide Range of Benefits
Our custom corrugated boxes come with a wide range of additional benefits you won't find anywhere else:
They provide a stable cushion for any product by design.

They're perfect for protecting valuable items during long-distance transportation and similar situations.

The corrugated nature of the material is perfect for keeping moisture away.

Not only are corrugated boxes among the most cost-effective shipping materials out there, but they're among the most sustainable too.
In the end, large custom corrugated boxes are perfect for everything from shipping furniture, construction materials, and other heavy-duty equipment to shipping materials for food products that need to be protected throughout longer transportation times.
The Express Packaging Approach
It's easy to see why our large custom corrugated boxes have become so popular  – they offer a solution that is built with your specific goals in mind, avoiding the need for, and the hassle of, coming up with inadequate workarounds while also protecting valuable shipments. If you'd like to find out more about our large custom corrugated boxes, or if you'd like to find out about other products we have like our Full Overlap Slotted Containers, please don't delay – contact Express Packaging today.