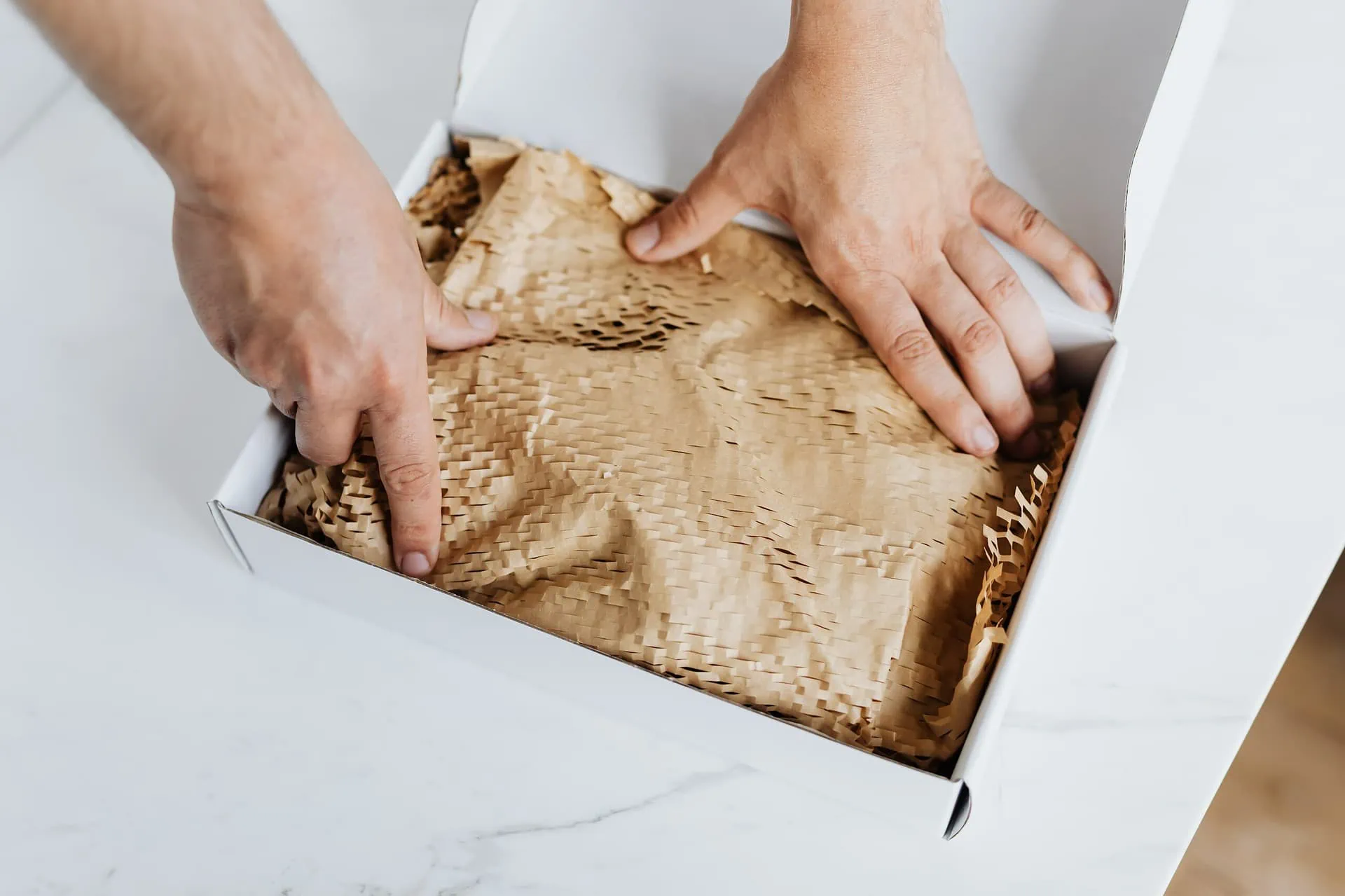 When it comes to shipping and storing your products, RSC and die-cut boxes are two of the most reliable packaging options. Whether it be higher safety ratings or greater customization options, consider your priorities when selecting the proper packaging for your product.
What is an RSC Box?
You know those boxes that seem to show up almost daily at your front door from Amazon or Target? Those are known as RSC boxes. Regular slotted container (RSC) boxes are a popular choice for shipping and storing various items of different sizes due to their efficient and sturdy design. They are made with four flaps that can be taped closed and are available in a variety of sizes, making it easier for you to choose the right box size for your items. 
Why Choose an RSC Box?
RSC boxes are both durable and environmentally friendly as they require minimal cardboard material to produce. They are designed using cutting-edge technology for added flexibility that helps create a precise packaging solution for your project's special needs.
This box option is a cost-effective solution for businesses and individuals looking to keep their packaging costs low without sacrificing product safety during the shipping process. RSC boxes also have a long lifespan and can be used several times before recycling. At Express, we can run the actual RSC box with no extra costs except for the print!
What is a Die-Cut Box?
A die-cut box is a strong, durable type of box made from cardboard or corrugated board. Your local pizza shop utilizes die-cut boxes to transport your favorite pies! This is achieved by cutting cardboard into a specific shape and size using a machine known as a die press. The machine uses a steel cutting tool to create unique designs or features on the box, like windows or handles. 
Why Choose a Die-Cut Box?
Die-cut boxes are another great option for those who want a higher level of customization and protection for their packaged items. The boxes are cut in a wide variety of sizes and shapes that offer a perfect custom fit no matter the product you're shipping. Express is ready to meet custom tooling & print needs for your next order of die-cut boxes.
This reduces the need for additional packaging materials like foam or fillers to keep your products in place. Additionally, die-cut boxes are designed to require minimal amounts of tape while still being a preferred choice for fragile items. This option is a great choice for businesses aiming to reduce their packaging waste during the shipping process.
Choosing Between RSC and Die-Cut Boxes
While both RSC and die-cut boxes are great shipping and storage options, each can provide unique benefits to your shipping process. Given their standard shape that allows extra room, RSC boxes allow you to ship all your items at the same time, making them an ideal choice if you have many items to ship.
The unique, customized shape of die-cut boxes only allows for the shipping of one product at a time, but extra protection is guaranteed during the shipping process. Die-cut boxes also offer greater customization options for businesses seeking more detailed and colorful branding opportunities.
RSC boxes tend to be more cost-friendly, but you may have to spend extra on tape, foam, and other packaging fillers to package your product effectively. Die-cut boxes can be pricier initially but cut out the need for additional materials to hold your product in place. 
Visit Express Packaging Today
No matter your packaging needs or boxing choice, we ensure an environmentally friendly process and a seamless shipping experience. Contact Express Packaging to order your custom packaging materials today.