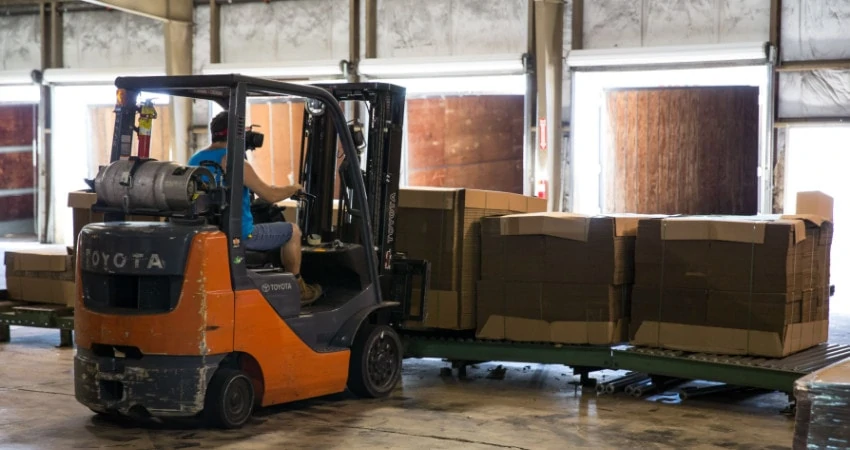 Since 2020, e-commerce has revolutionized the way we purchase goods. The convenience of online shopping and the widespread availability of shipping services have forever changed the way products are bought and sold. In this new era of e-commerce, corrugated cardboard boxes have emerged as the most sought-after packaging solution, offering a perfect balance between sustainability, cost-effectiveness, and durability.
The Rise of E-Commerce Packaging
The COVID-19 pandemic played a significant role in the exponential growth of online shopping. With lockdowns and restrictions in place, consumers turned to e-commerce platforms to fulfill their purchasing needs.
This shift in consumer behavior led to a significant increase in the demand for corrugated boxes. As businesses scrambled to meet the surge in online orders, corrugated boxes became the go-to choice for packaging materials.
E-Commerce Shipping: The New Norm
In the past, certain items like groceries and clothing were primarily purchased through in-person transactions. However, e-commerce has shifted this landscape. Now, consumers can have groceries and clothing delivered straight to their doorstep with just a few clicks. This convenience has fueled the rise of e-commerce, and corrugated boxes have become more essential than ever before.
Why Are Corrugated Boxes the Popular Choice for E-Commerce?
Custom corrugated boxes have gained popularity in the e-commerce industry for several reasons:
Durability
Corrugated cardboard boxes are exceptionally sturdy and can withstand the rigors of the shipping process. Its unique construction, with multiple layers and fluted sheets, provides superior protection to the packaged products, reducing the risk of damage during shipping.
Eco-Friendly
Sustainability is a growing concern for both businesses and consumers. Corrugated boxes are made from recycled materials and are themselves recyclable. This eco-friendly characteristic makes them an attractive choice for environmentally conscious companies aiming to reduce their carbon footprint.
Cost-Effective
Corrugated boxes offer excellent value for their price. They are relatively inexpensive compared to other packaging options, making them a cost-effective solution for businesses that ship products regularly. Additionally, their lightweight nature helps reduce shipping costs, as lighter packages require less fuel for transportation.
Lightweight
The lightweight nature of corrugated boxes not only makes them cost-effective but also allows for efficient shipping. Shipping companies can fit more packages onto their trucks due to the flat shipping capabilities of corrugated boxes. This maximizes transport space and reduces overall shipping expenses.
A Huge Opportunity for Growth
The rapid shift towards e-commerce presents a tremendous growth opportunity for businesses and entrepreneurs. The demand for corrugated boxes within this market is staggering, with an estimated worth of upwards of $20 billion.
Consumers now prefer packaging materials that are easily reusable or disposable, aligning with the eco-friendly attributes of corrugated cardboard. Furthermore, the logistics industry benefits from the efficient use of space made possible by shipping flat-packed corrugated boxes.
Choose Express Packaging for Your E-Commerce Packaging Needs
As e-commerce continues to dominate the retail landscape, selecting the right packaging materials is crucial for your business. Corrugated cardboard boxes offer unmatched benefits in terms of durability, eco-friendliness, cost-effectiveness, and lightweight design. Contact Express Packaging today to order your packaging materials from a corrugated box manufacturer you can trust.