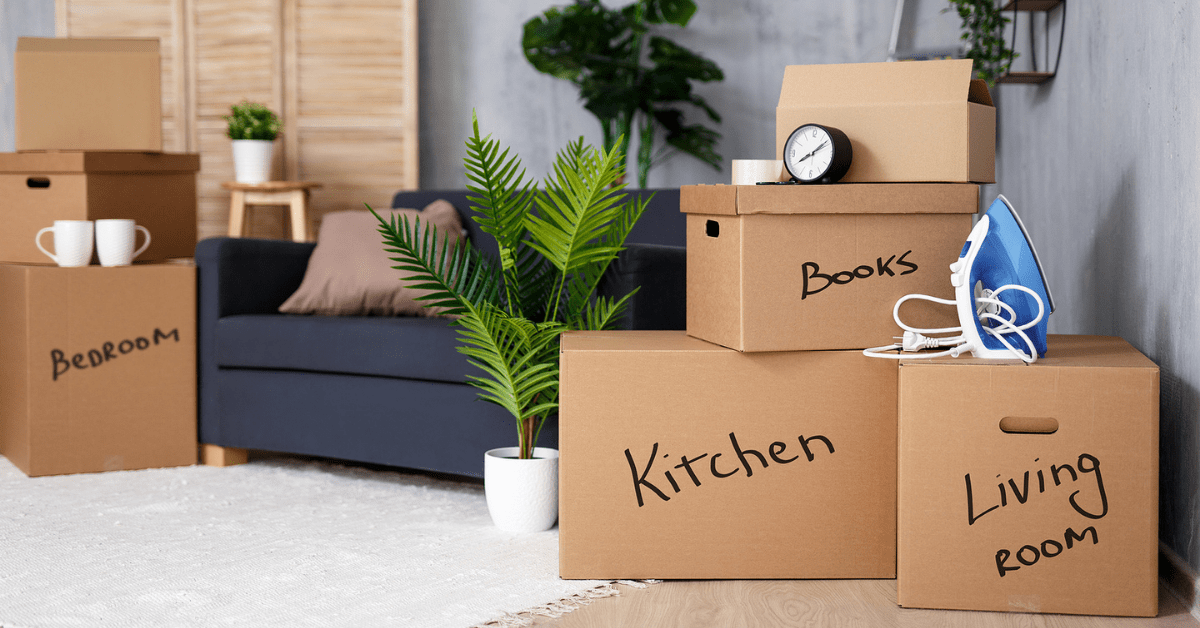 Are you moving this year? If so, you'll want to package up your belongings as safely as possible. Whether you're worried about loads of electronics or grandma's china set, these packing tips and tricks will ensure all of your fragile items make it safely to your new home.
Prepare
It's easy for objects to become damaged during transit. Factor in large furniture pieces, electronics, and the little, but necessary items, in a large vehicle, and the possibility of damage for anything not protected substantially increases. That's why it's crucial to package up and store everything as effectively as possible before moving day arrives. Here's what you'll need to keep all your items safe:
Cardboard boxes
Boxes are the most essential product you'll need to invest in for your move. Choose the right sizes and the right durability for your specific purpose. Whether you're moving across the country or to the next town over, you'll want to purchase the cardboard box that will best protect your belongings.
Bubble Wrap
Bubble wrap is a great option for keeping collectibles, glassware, and decor safe from scratches or tears. Place it between objects within your selected box to maximize safety. Bubble wrap is especially useful for objects of a unique shape since you can mold it around all the curves and edges.
Tape
A crucial element for any moving day, tape offers security at a low cost. Feel free to double seal bottoms of heavy boxes to ensure they remain fixed throughout transit. You can also use tape to secure wrappings around, especially fragile objects.
Labels
Labels will make your life easier when you've reached your final destination. Remember to make note of the kind of object that's stored inside each box before you tape it up. Whether you're unpacking yourself or hiring a team to help, it's crucial for anyone to know the contents of each package in order to keep everything safe and secure.
Moving Blankets
Moving blankets offer great cushioning for larger objects on the truck. Simply place them over and around furniture or larger electronics to keep them from bumping into each other. You can also choose to wedge them between, especially fragile objects to keep them from touching each other.
Pack
Certain objects are more fragile than others. You'll want to take note of anything that is especially prone to damage and identify the objects with labels or tape that says "fragile" on them. These may carry a sentimental or monetary value that you would never want to compromise. Here are some common households goods that you'll want to take extra care of:
Picture Frames
Most picture frames of medium or small size can be wrapped with bubble wrap and stored in a safe container. Stack them vertically to maximize the use of space for transport.
Wrap larger frames or mirrors in moving blankets and bubble wrap. If you can, choose to transport these items separately to avoid accidental damage.
Decor
Decorative items like your mother's Christmas ornaments or special glass vases should be wrapped separately. Like frames, you can use bubble wrap or other filler to keep them safe. Or, use layers of cardboard to separate them from each other.
Overall, the method of packaging you choose largely depends on the type of object, its shape, and size.
Dishes & Glassware
Package plates individually with packing paper or bubble wrap. Remember to place a layer of packaging paper or some kind of cushioning at the bottom of the box before you pile anything inside. A helpful tip for glasses – stuff each with packaging paper individually and then proceed to wrap them.
Mistakes to Avoid
The moving process can be a whirlwind. With so much to keep track of, packaging your belongings safely often falls to the wayside. Whether you're packing yourself or you're hiring a moving company, it's important to remember a few packing tips:
Package items that are alike, together.
Label all boxes by room and identify fragile pieces.
Be careful to not overpack boxes.
Use fillers like bubble wrap to avoid any scratching or bumping.
These packing tips will surely keep all your favorite items safe. Since cardboard boxes are a must for any move, why buy separately when you can buy the highest quality in bulk? We offer custom boxes for all your moving needs that will keep your precious belongings safe. Get everything you need at one price and request a quote today!