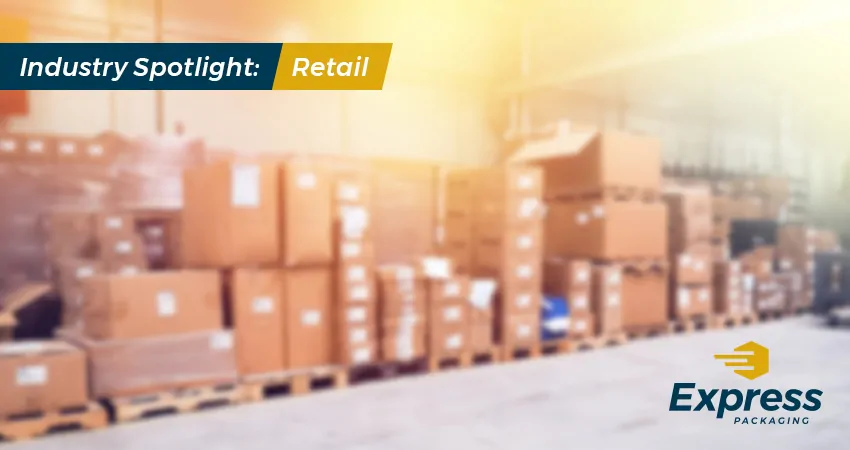 In today's global society, the retail industry relies on convenient and effective shipping methods. As part of their shipping considerations, retailers need to weigh the benefits of their packaging materials, as well as the branding opportunities that exist when choosing corrugated packaging.
Renewable and Lightweight

Corrugated packages are often environmentally friendly. In fact, corrugated materials are typically made from renewable resources and can also be manufactured from recycled content to create a smaller environmental footprint. In addition to their environmentally friendly characteristics, corrugated packaging materials are often lightweight. For consumers, a lightweight shipping material means that they can spend less money on shipping and more on the retail products that they want and need. Retailers, in turn, can entice customers by keeping their purchased goods safe and secure.
Easily Customized

Corrugated packaging is not only renewable and lightweight, but it is also easily customizable. For retailers who rely on the visual presentation of their products, a customized package can mean the difference between a loyal brand ambassador and a one-time purchaser. Retailers can choose to customize their corrugated packages to create brand recognition and encourage a positive reaction from their customers.
Better Printing

Corrugated materials offer retailers a chance to embrace a wide variety of printing and graphic options. The material itself is designed to deliver a beautifully printed end result. Whether a retailer wants to display their logo or name, the colors on the printed displays and graphic displays won't bleed and will present a vibrant depiction of the company's brand.
Easy to Brand

Retail companies rely on their branding to connect with their customers. By branding packages, retailers can more effectively create a powerful first visual impression with their constituents. With this in mind, corrugated materials are easy to brand and customize. Retailers can even choose to change the shape of the box to better match its brand. For example, a high-end pen company might choose to send its packages in the shape of a fountain pen, while a women's fashion line might choose a box that features a chic design.
Contact Express Packaging

Retail companies should embrace the advantages that corrugated shipping materials offer. From its renewable and lightweight properties to its limitless branding possibilities, corrugated packages offer numerous benefits to retailers. To learn more about how a corrugated package can be customized to meet your specific needs, contact Express Packaging today.