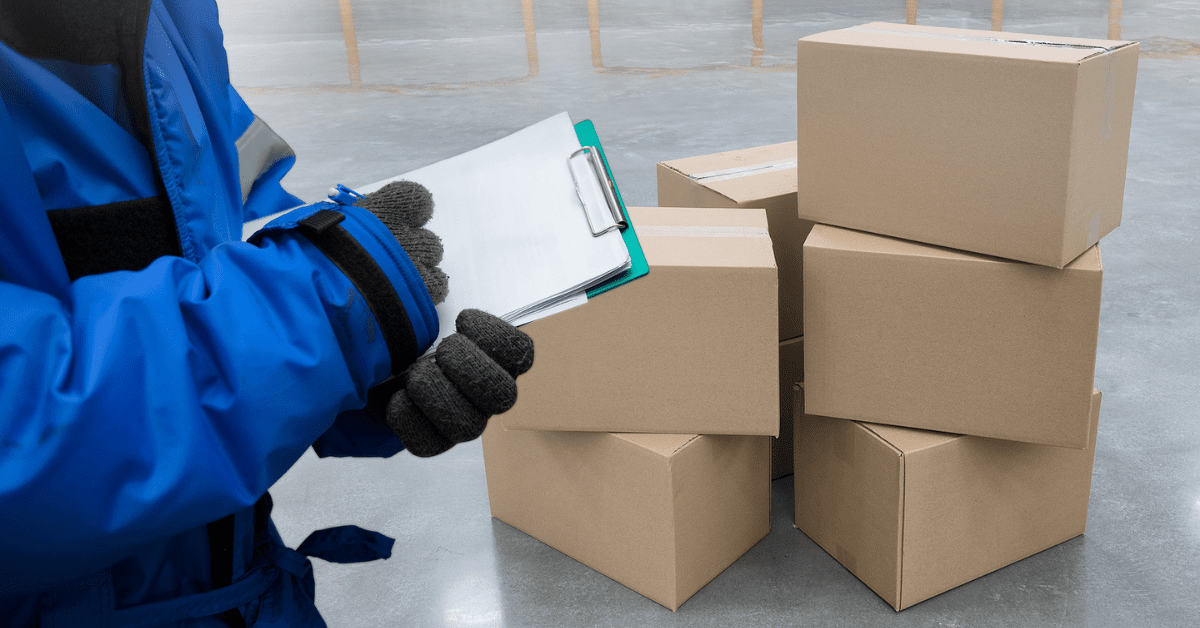 During winter, it is especially important to choose the best packaging solutions for your products. Temperature fluctuations, winter storms, and shipping delays are just a few of the factors that you have to consider before you send your products to eager customers. Follow these three tips to protect your products from winter wear and tear throughout their entire journey.
Tip #1. Carefully Consider Temperature Fluctuations.
Remember temperature fluctuations that occur throughout the world can potentially damage your products. Extreme changes from hot to cold can cause glass to break. Insulate your packages containing glass products in order to avoid this.
In addition to glass, electronics and appliances are also susceptible to damage from temperature fluctuations. Use corrugated pads as an extra layer of protection to ensure that your products aren't damaged. You can also use Scored Pads (S-Pads) to keep products secure during the shipping process.
These solutions can and should be customized so that your products are secured, insulated, and protected throughout their entire journey.
Tip #2. Choose The Right Type Of Corrugated Boxes.
Instead of flimsy boxes that will fall apart with the touch of a single snowflake, use high-quality and durable corrugated boxes. Corrugated cardboard packaging is built to offer increased stability, added cushioning, and maximum protection for your products. 
Choose the right sized box as well as the right packaging materials to ensure that your products remain protected from the moment they leave your warehouse to the instant they arrive at the customer's door.
Tip #3. Properly Seal Your High-Quality Boxes.
The winter season is filled with temperature fluctuations, inclement weather, and a heightened level of wear and tear due to the busy holiday season. Keep your products safe by properly sealing your high-quality boxes. Use these tips to reduce tape waste, create the strongest seal, and keep your products secure.
Seal your box by holding the two smaller flaps down. Next, fold the larger box flaps down.
Seal the edges of the cardboard box using a weather-resistant tape. Seal the entire length of the box so that the tape is secured on either side.
Create the strongest seal by using the "H" shape" at either end of the box. This unique shape is not only durable, but it also creates a tamper-evidence seal.
Express Packaging Corrugated Boxes Are Ready For Winter Shipping.
No matter your shipping needs, Express Packaging proudly offers durable and environmentally friendly corrugated boxes that are ready to stand up to winter conditions. Our boxes are lightweight, earth-friendly, strong, durable, and customizable to meet your unique shipping needs. We will point you in the right direction for packaging tape so your boxes are properly sealed.
If you want to protect your products from winter wear and tear, contact a member of the Express Packaging team to learn more about our trusted line of corrugated boxes.
---