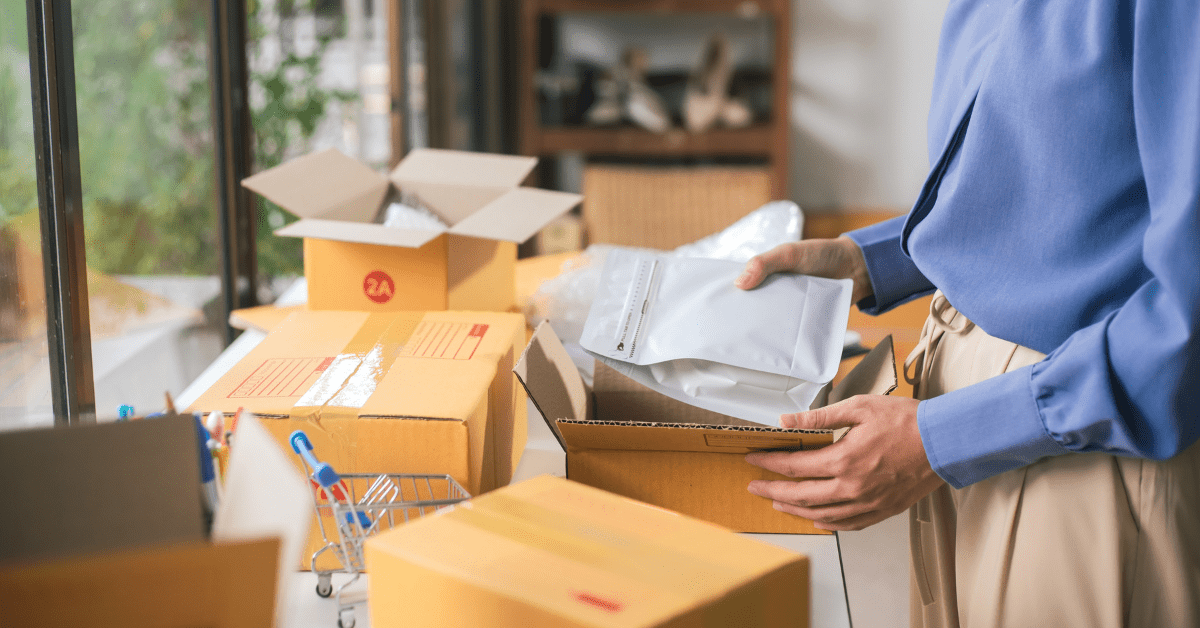 The global packaging industry has gone through many changes in the past few years. However, in 2022 these trends will become more prominent than ever. With so many businesses going towards e-commerce, packaging design and style will make or break brand loyalty.
Following the latest packaging trends will set your business apart from the rest. This year, expect a big shift towards more sustainable, hygienic, minimalistic and interactive packaging. Incorporate these into your shipping practices by working with a family-owned and operated custom corrugated shipping box manufacturer in Georgia.
Environmentally Friendly Packaging
Big box companies, car manufacturers, restaurant chains and more are shifting their practices to a more sustainable approach. Worldwide, even many countries have limited their use of certain materials. For example, France banned the use of plastic for vegetable and fruit containers in January 2022. Many areas of the world are expected to follow suit.
Keep the environment in mind when you switch to cardboard or corrugated packaging. Corrugated cardboard is more likely to be recycled than any other paper product. As one of the most sustainable manufacturers of corrugated shipping boxes in Georgia, Express Packaging recycles more than 98% of our material waste. When you partner with us for your packaging, you contribute to a healthier planet.
Hygienic Packaging
In the midst of an era plagued by international pandemic, health and safety considerations have become increasingly important for the packaging industry. Now, since companies have access to smarter technology, consumers can feel confident in safe and healthy packaging.
For example, choosing the right container specifically for food and beverages will minimize contamination risk and ensure proper sanitation. New packages also have the ability to reveal when it has been opened or tampered with.
Healthy practices are only expected to become more important to consumers since COVID-19 and as variants continue to grow. Companies should show that they care for their consumers by adopting secure practices that keep them risk-free. Purchasing cardboard shipping boxes from Georgia's own Express Packaging will ensure a safe and stress-free transaction.
Minimalist and Transparent Packaging
Honesty and transparency are key when building brand loyalty. Your consumers want to know you always have their best interest. Using transparent packaging techniques will build trust with your customers. When they receive the box with your logo printed on it, they will already know what is inside.
Additionally, the style and design of your box goes a long way for consumers. A minimalist approach to your custom corrugated boxes will not only reduce material and shipping costs but also will inspire an aesthetic appeal that pleases your customers. For the best result, focus on one visual element for the exterior of your package. More than that could overwhelm and confuse your customer from the contents inside.
At Express Packaging, we will build the custom box you need to keep packaging material and costs low. Contact us for Georgia custom corrugated boxes.
Interactive Package Design
In a world of advanced technology, convenience efforts in packaging are booming. By using interactive elements like QR codes, consumers are able to learn more about the product they purchased, download instructions for set up, or research your brand more in-depth.
This strategy is thoughtful of your consumers and their needs. Additionally, it increases traffic to your website where sales are made.
Express Packaging has cardboard shipping boxes in Georgia that are ready to be branded with your business logo and style. Contact us to get started.
In 2022, packaging and shipping can be much more than just a box and a label. To increase your brand awareness and overall customer experience, consider adopting the latest trends in the industry. Custom corrugated shipping boxes in Georgia are just a phone call away. Find a packaging solution to meet your business needs and request a quote from Express Packaging.