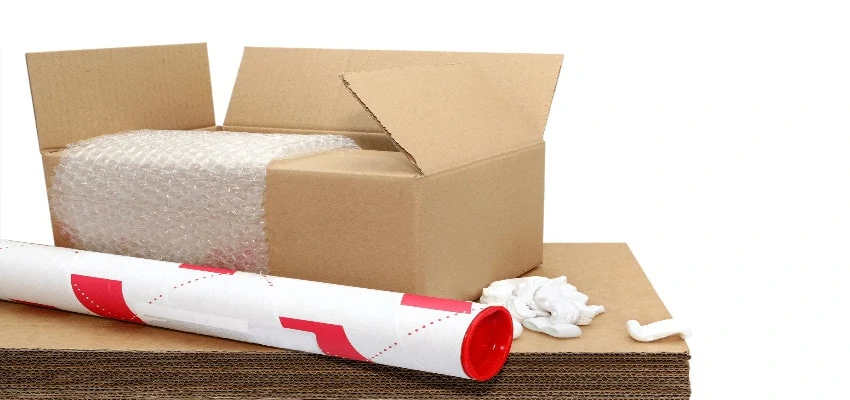 You wouldn't try to fit a round peg into a square hole, just as you shouldn't send packages that aren't properly packed. The good news is that custom inserts offer a cost-effective and efficient way to keep your products safe as they ship out to your customers. Discover the advantages of custom packaging inserts that are right for you in 2020.
What Are The Advantages Of Custom Inserts?
Custom inserts are built to fill voids in boxes. Like bubble wrap, paper, or foam packaging, custom inserts offer the following advantages:
They keep the product secure and immobile during the entire shipping process.

They reduce packaging time which lowers labor costs.

They help to keep customers happy by ensuring that products arrive safely.

They reduce shipping weights and effectively lower shipping costs.

They can be customized to promote brand awareness.
What Are Popular Custom Inserts?
Lightweight, easy to install, durable, and custom inserts include:
Corrugated sheets and made from

environmentally friendly materials

are great choices to block, brace, and fill packaging voids.

Corner pads can be used to keep items stable and secure throughout transport.

Scored Pads (S-Pads) can fit into virtually any space or dimension to firmly hold everything in place.

Dividers are used to create separate storage compartments within your larger boxes.
As you can see from the above list, custom inserts come in a wide variety of shapes, sizes, designs, and colors, which is one of the reasons that Flexographic printing is often used to enhance the customization process.
What Is Flexographic Printing?
Flexographic printing uses flexible plates that are typically laser engraved with a negative of the desired image. This type of printing technique uses rotating drums, fast-drying inks, and large sheets of corrugated cardboard. Flexographic printing offers a few branding and customizing advantages, including:
Reduced costs

. — Flexographic prints can deliver a high output with minimal labor costs. Additional consumables, such as printing ink, are typically lower than other techniques.

Faster results.

— Flexographic printing can be used to produce hundreds of custom inserts in a short period. Additionally, the entire manufacturing process can c finished in-line, which makes the process from start to finish extremely efficient.

Increased durability.

— The beauty of flexographic printing plates is that they can be used to create millions of impressions with little to no wear and tear.

Exceptional quality.

— No matter your industry, your brand's first impression can make the difference between a one-time customer or a loyal brand ambassador. The good news is that flexographic prints deliver truly eye-popping, engaging, and memorable results that will place your brand in a positive light.
The above advantages are just a few of the reasons why flexographic printing is used to create beautiful, durable, and high-quality custom inserts.
Express Packaging Is Your Go-To For Custom Inserts.
Are you ready to save money on shipping costs? Do you want to deliver a "wow" factor the moment your customers open their boxes? No matter your shipping needs, Express Packaging is here to help you enjoy the benefits of creating custom inserts that are finished with flexographic printing. Make 2020 the year that your products arrive in style to your eagerly awaiting customers. To learn more about the advantages of custom inserts, flexographic printing, and environmentally friendly and durable corrugated boxes, contact a member of the Express Packaging team today.