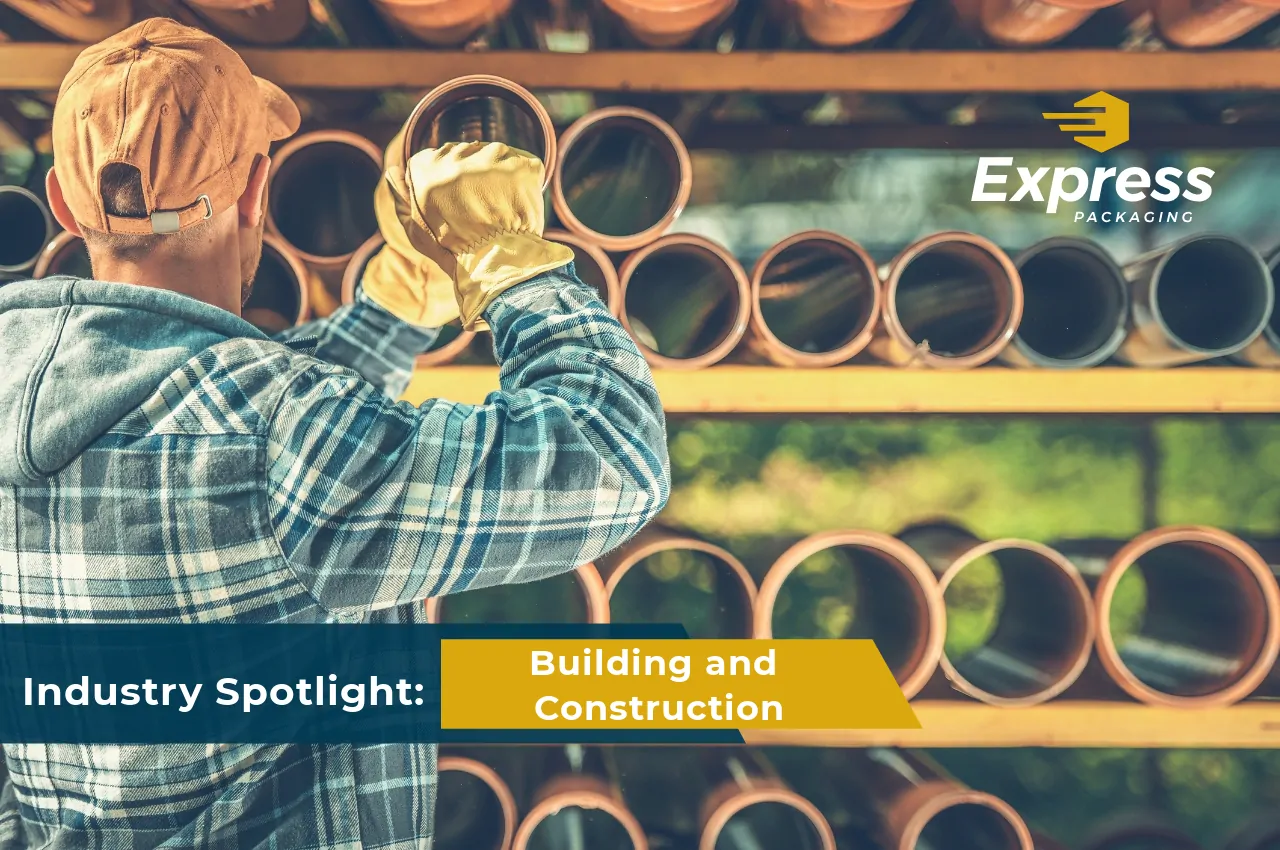 Every day, supplies, tools, and products are sent to building and construction sites throughout the country. Transporting these items requires a strong, durable, cost-effective, and environmentally friendly shipping solution. Fortunately, corrugated packaging offers the strength and versatility needed to ship a wide range of construction items. From protecting materials against moisture to lowering shipping costs, corrugated packaging is a trusted choice in the building and construction industries.
Corrugated Packaging Is Brand Friendly
Did you know that corrugated packages can easily be branded to meet your specific business needs? By branding packages, businesses can more easily showcase the product's function, create a strong visual impression, and connect with a wider consumer audience. Size, shape, thickness, color, and design can all be customized with the help of the Express Packaging team. Additionally, corrugated packaging can easily be branded with vital identification information. The latter benefit is especially important in the construction industry, where packaging is used to easily identify contents and keep workers safe as they open and begin to use various products.
Corrugated Packaging Provides Maximum Protection
Corrugated packaging materials can easily prevent corrosion and condensation. By layering three separate sheets of paper in each wall, high-quality corrugated packages can also provide impact protection, which is especially important when products are being shipped to busy building sites. Corrugated packaging also has the added benefit of minimizing movement during transit. In short, from packing to delivering, corrugated shipping materials are designed to keep your products protected, damage free, and secure throughout their entire journey.
Corrugated Materials Are Sustainable and Lightweight
Construction and building products are often heavy, which can lead to expensive shipping costs if the wrong materials are selected. Fortunately, corrugated materials are lightweight, which means that they can greatly reduce shipping expenses. Corrugated packaging also has the added benefit of being environmentally friendly. In fact, they are often made from renewable and recyclable resources. With the help of corrugated packaging, your business can not only lower costs, but it can also reduce its environmental footprint. The latter benefit can easily be transformed into a positive marketing campaign that will share the good news with your audience to further encourage brand loyalty.
Corrugated Packages Are Available for Purchase
Whether you are shipping small building supplies or heavy construction materials, corrugated packaging offers a wide variety of benefits. From vital branding opportunities to its lightweight features, corrugated shipping materials are the top choice for building and construction businesses. To learn more about how corrugated packages can be customized to meet your unique shipping needs, contact Express Packaging today.