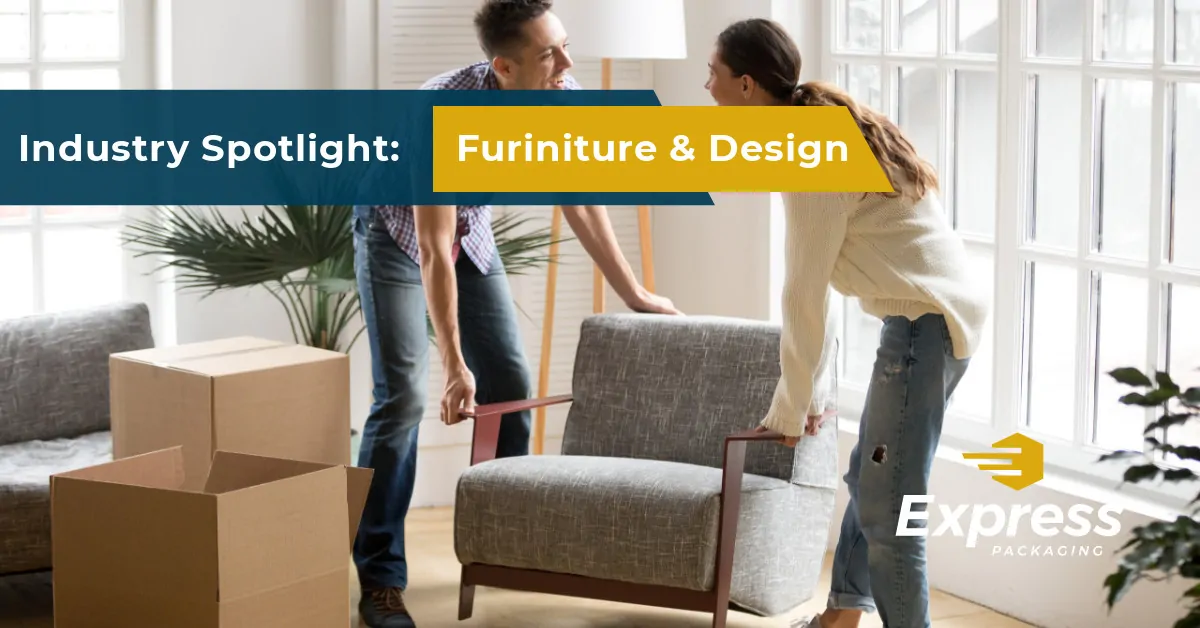 The furniture and design business relies heavily upon shipping. Express Packaging works directly with manufacturers of furniture and home decor items to ensure that each piece arrives at its destination safely and in one piece. A successful delivery relies not only on the inner packing pieces but also on the exterior of your shipment. 
The Argument for Corrugated Cardboard
One of the first things to note about shipping furniture and larger decor items is that your standard cardboard box will not work. The items tend to be too large and too heavy to fit in those boxes. This is why you should use corrugated cardboard because you can wrap each item individually to ensure that it is well protected during shipment. Corrugated cardboard will fit around delicate and large pieces and will allow you to cover every inch for protection. Your standard cardboard boxes will not allow you to do this and will not provide the added protection that is unique to corrugated cardboard.
Adding Protection
While corrugated cardboard is a great solution to prepare your package for shipment, there are other measures that you can take to protect your furniture and other design pieces. In fact, you should definitely use inner packing pieces such a bubble wrap, plastic wrap, and even special blue tape. Using these items will provide even more cushion for your items so you can be sure that everything arrives in one piece no matter the external conditions.
The Importance of Your Packaging
At the end of the day, without the proper packaging, you will likely end up with unhappy customers. It is important to ensure that you choose the right type of packaging for your business so your items can arrive safely and in fantastic condition. By securing your products in the shipment, you can secure the state of your business by avoiding the costs of repairing, replacing, and re-shipping damaged items. 
Are you looking for corrugated cardboard box options for your business? Express Packaging can help provide that and can even create custom boxes suited for your shipping needs. Express Packaging also offers color flexographic printing, giving you the opportunity to embellish and brand your packaging to create a more memorable unboxing experience for your customer. Request a quote today to learn more about how Express Packaging can serve your packaging and shipping needs.