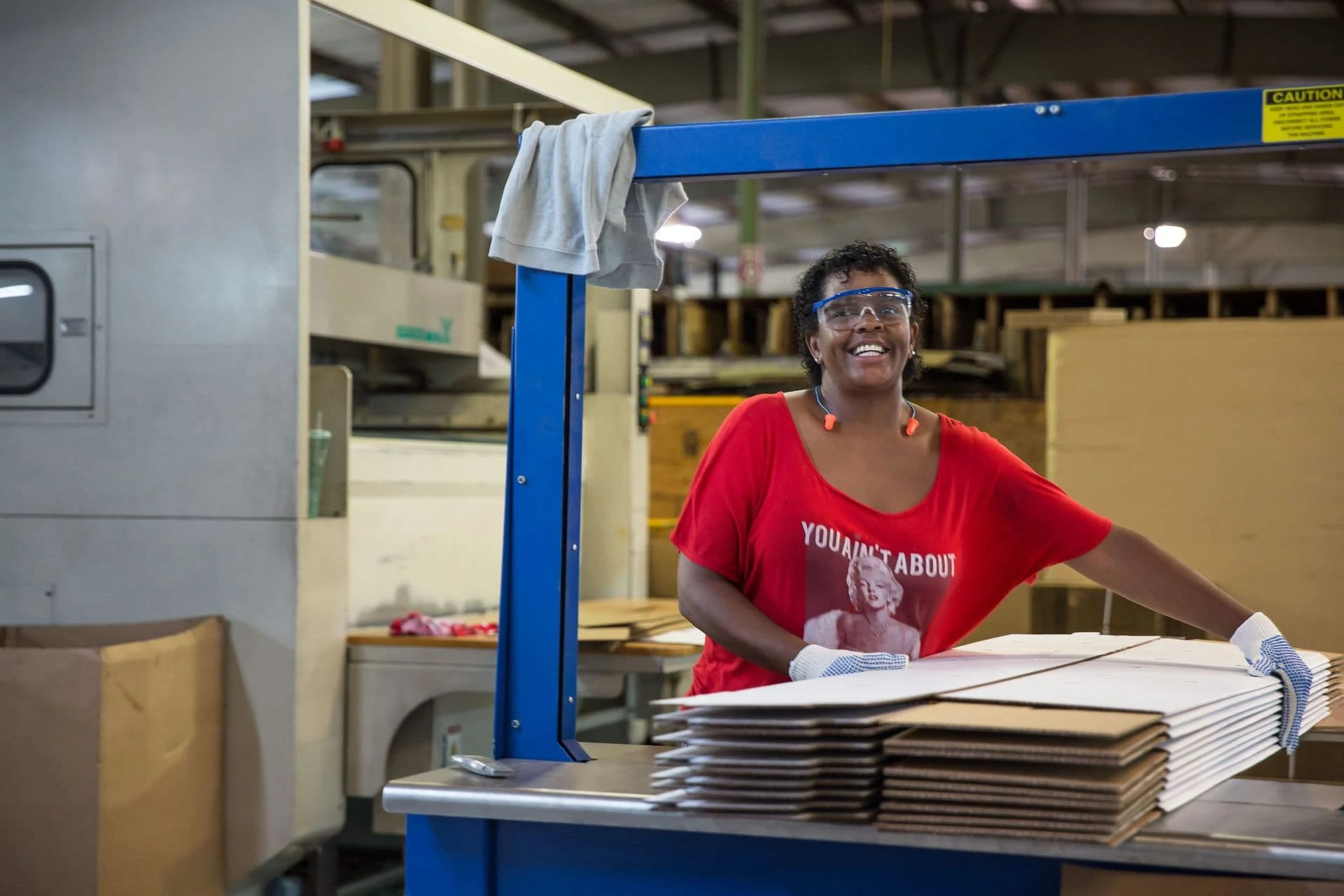 A custom made packaging order lets you distinguish your company on a whole new level. Customers see company packaging before anything else, providing you the perfect opportunity to remind them of both your company name and what you stand for. Express Packaging understands the collective power of prioritizing quality for every detail of your business. We'll look at how custom printed packaging is just one way to show customers that you don't settle for anything less than the best.
Box Styles, Sizes, Designs
A custom box meets your company's standards. The right style for you depends on the unboxing experience you want for your customers and the types of products you're shipping. For example, a telescope design box (TD) allows the customer to lift the lid to reveal what's inside. A regular slotted container is taped together and has two flaps that open on top. Point of Purchase displays create a tiered experience for the viewer, allowing them to select different products, like brochures or CD's, from different levels.
Custom Boxes
There is no right or wrong box for any given product, only the best one for you. At Express Packaging, we help you choose the exact box style and size that you need. If you're looking for a unique style, we have advanced technology that allows us to get the exact box you're looking for. For instance, our die-cuts can showcase certain aspects of the product without compromising the stability and protection of what's inside.
Logo Displays
Logos are used to engage with your customer on a more subconscious level. The shapes and colors of the logo (plus a potential tagline) are all there to subtly remind your customer of how you can help them. For example, the vector smile of Amazon instantly has the customer recognize the brand and immediately make associations. Displaying a logo on your boxes is an effective marketing tool that will do wonders to increase recognition and loyalty.
Express Packaging
We're here to inspire your packaging in any way possible. We work with a wide variety of companies across a number of industries, all of which have their own expectations for what makes for proper packaging. We can help you lower your costs for printed materials and packaging by ordering in high quantities and perfect the colors and aspect ratio of your logo.
From the material of the box to the kind of padding you need, it's our job to execute your order with unparalleled speed and accuracy. We work with your deadlines, in many cases fulfilling orders as soon as the next day! If you happen to have an unwieldy product that is tricky to box up, custom made packaging is the best solution for you. If you have questions or you're ready to place a custom order, reach out to our team today.