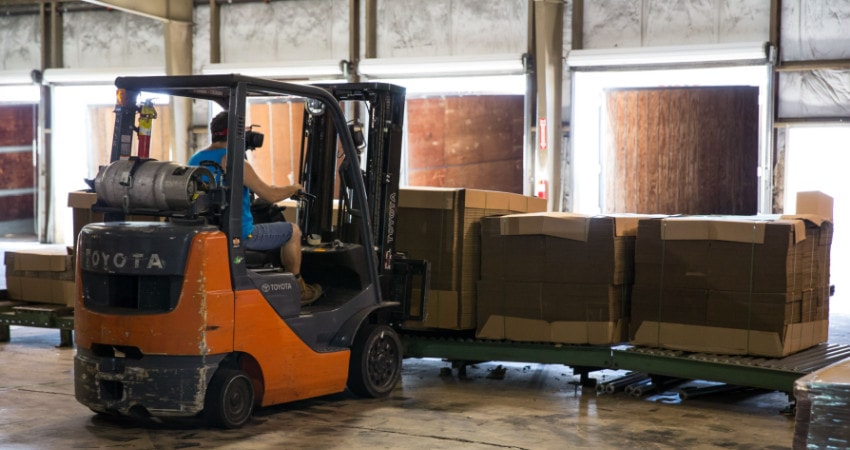 According to a Smithers report, corrugated packaging is currently growing at about a 3.7 percent – a trend that is expected to continue up until at least 2023. But it goes without saying that despite this growth, brands have other options when it comes to their packaging. In order for corrugated packaging to continue its market ascent, it will have to continue to innovate and offer value. Not just to the products it is designed to protect, but to consumers as well. 
The good news is that there's no shortage of innovation in the corrugated packaging market, and there are plenty of trends to prove it. Here are the key trends that are influencing the corrugated packaging market today.
E-Commerce
We probably don't need to tell you how much e-commerce sales are booming. In fact, online purchases are expected to account for about $5.5 trillion in global value by the year 2023. Corrugated will play an even larger role than it currently does when it comes to this market. While corrugated cardboard for e-commerce isn't exactly an innovative trend that's shaping the market, it is an important one. Especially when you consider its durability and that e-commerce packaging is handled roughly 20 times more than packages that are processed through standard distribution. Corrugated helps offer the protection online retailers need for their products, and its role in e-commerce isn't expected to diminish any time soon.
Fit-to-Product Packaging
When you think of fit-to-product packaging or FTP, it isn't something that's normally associated with corrugated packaging. In the past, brands have had to somewhat settle on their corrugated packaging or select the right stock option that best suits the product they need to package. Today, however, there's a rise in on-demand systems that can help create more customized packaging and secondary packaging solutions to further support the product. Corrugated is no longer a one-size-fits-all option, as there's far greater flexibility in package design to ensure items are contained and shipped more securely than ever before.
Our team at Express Packaging delivers fast, friendly, and reliable service, as well as competitive pricing. Give us a call or fill out our quote request form.